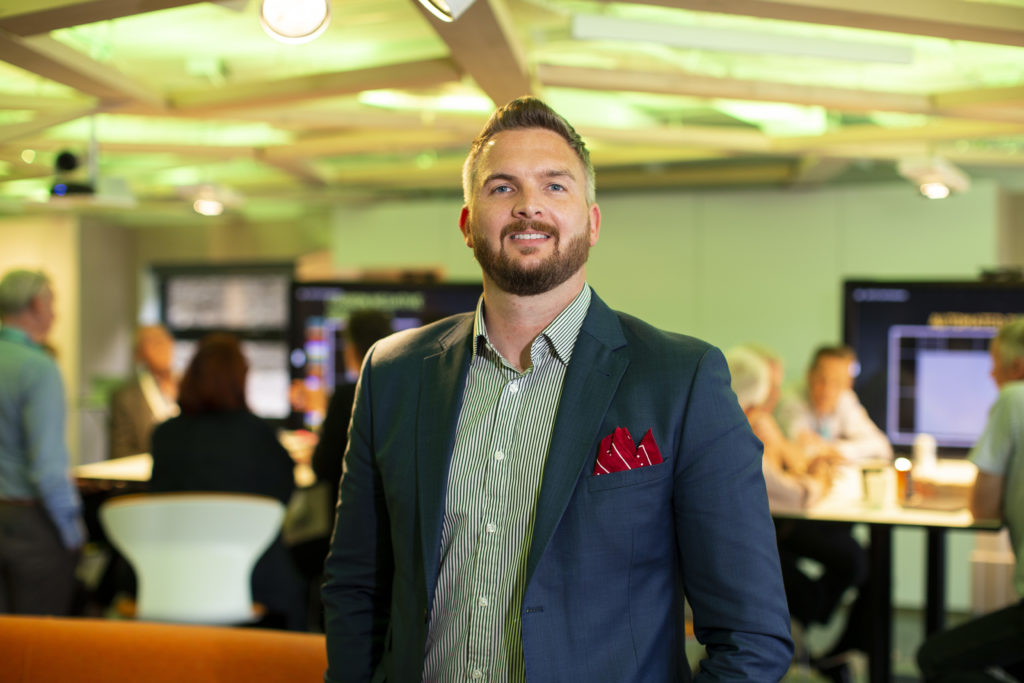 A dozen "pioneer" start-ups are taking part in the Oil and Gas Technology Centre (OGTC)'s third annual TechX Accelerator programme.
Being delivered virtually for the first time, it is hoped the 16-week scheme launched today will lead to more of the success stories spawned by previous rounds.
Norwegian energy firm Equinor joins BP and KPMG as the programme's industry partners.
They will work closely with participants to provide access to technology specialists, financial experts and test facilities, as well as opportunities to showcase their products and services globally.
The start-ups are also supported by multiple other delivery partners through each stage of the programme, receiving investor readiness skills and training, plus support from more than 110 experienced mentors.
Half of this year's cohort are clean technology companies, reflecting industry momentum towards net zero carbon emissions.
Up to £100,000 of funding is being made available to participating firms, with no equity take or payback required, while all intellectual property will be retained by the start-ups.
Each business will also have access to two years' free support through the TechX Plus incubator.
This will provide them with a further opportunity to learn from the "pioneers" of previous cohorts, who continue to deliver post-TechX; including 20 completed field trials; another 44 field trials in planning; five Scottish Edge winners; more than £2 million additional investment raised and three commercialised businesses.
To date, TechX has supported 33 firms and provided about £3.3 million of funding to early stage technology start-ups.
Director David Millar said: "2020 has been a disruptive year for everyone. At TechX we have embraced the disruption and pivoted our offering to a virtual one to ensure we continue to provide world-class support to these exciting start-ups.
"As we look towards the accelerated energy transition and ever-looming threat of climate change, we are delighted that half of our cohort this year are focused in this area.
"All 12 companies in this year's cohort have high growth potential and are ready to take on the industry challenges they have been selected to solve."
Colette Cohen, chief executive at the Aberdeen-based OGTC, added: "With 50% of this year's cohort being cleantech, not only is TechX supporting the UK oil and gas/energy industry, but also the industry's pivot towards a net zero economy.
"The disruptive and exciting technologies offered by these upcoming start-ups are key to our success as an industry.
"Especially in the midst of a global pandemic and one of the world's worst economic downturns, our TechX pioneers represent a light at the end of the tunnel."
Strategic partners, delivery partners and mentors have been selected from across industries and roles to provide the key experience and knowledge to the cohort.
This element is seen as essential to the success of each company, providing a broad and varied range of skills to be shared with each team.
BP Ventures Europe and Middle East managing director Nacho Gimenez said: "BP is delighted to once again support TechX, marking our third year as a strategic partner in this innovative programme. The calibre of the 12 pioneers selected this year is extremely high.
"TechX continues to identify and nurture talented teams and concepts, setting them up on the course to grow into new and exciting businesses. This is exactly what the world needs if we are to tackle some of the industry's major challenges.
"As we reinvent BP and set a new strategic direction to a low carbon future, it's fantastic to see several cohort three pioneers focusing on solutions to reduce emissions and deliver sustainable energy.
"BP Ventures along with our colleagues in the BP North Sea region look forward to working with the pioneers to develop and progress their concepts."
Equinor Venture EPI investment manager Jeroen Van der Hoek said: "Equinor is pleased to be part of the 2020 TechX Accelerator and to support radical innovations from small start-ups with big ideas.
"By working #together we can develop game-changing technologies that have the potential to make a lasting impact on the energy industry and bring us closer to our goal of net zero.
"This years' cohort of TechX Pioneers reflects the new reality and we believe that the innovation, creativity and agility of start-ups is key to driving the energy transition."
KPMG Private Enterprise manager Amy Burnett added: "2020 has been an incredibly challenging and destabilising year for the energy sector, with a combination of oil price fluctuations, Brexit uncertainty and Covid-19.
"But, the industry has proven time and again that it's resilient and future-focused.
"With innovation at its heart, the TechX programme is a perfect example of the work being done on the ground in Aberdeen to ensure such a vital industry has a sustainable, long-term future.
"The fact that 50% of this year's intake are focused on cleantech and net-zero demonstrates that the sector is looking to the future.
"The coronavirus pandemic has transformed how we collaborate but it's also opened up even more opportunities for our team, enabling experts from KPMG across the UK and globally to provide support to this year's cohort, meaning they'll have arguably better access to support and mentoring than ever before."
Recommended for you

BP hails start up of 50m-barrel Seagull project