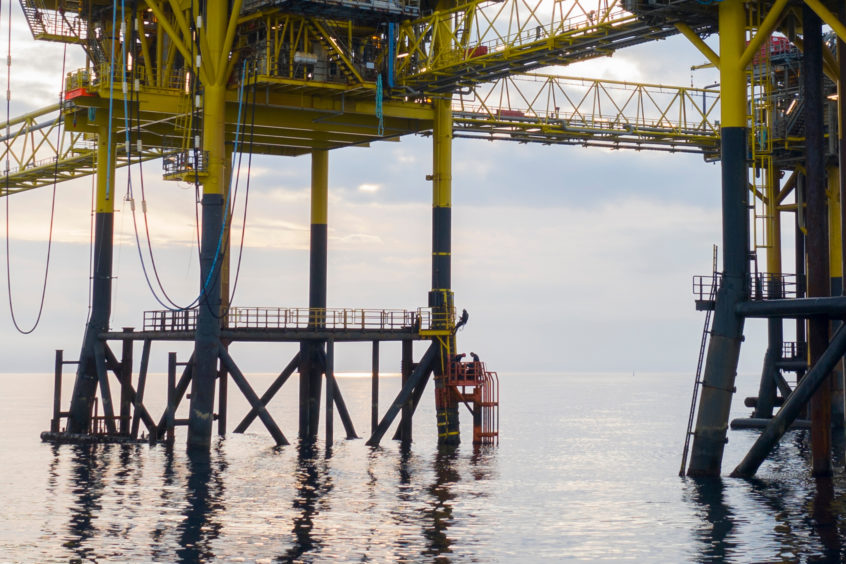 Greenpeace said today that four environmental activists are occupying the Dan Bravo oil rig to demand an immediate ban on all further exploration in Denmark.
The protesters swam from the Rainbow Warrior ship to reach the installation in the Danish sector of the North Sea, the group said.
Greenpeace accused Denmark of hypocrisy, saying the country enjoyed a global reputation as a green champion, but continued to approve oil and gas projects.
The Dan Bravo, operated by the Danish Underground Consortium, whose members include Total, is the site where Denmark first began extracting oil in 1972.
Greenpeace said its activists swam to the oil rig because vessels must stay outside a 500 metre exclusion zone.
As precaution against Covid-19, the group claimed its swimmers and team aboard the Rainbow Warrior had all tested negative and isolated for seven days at a location in Denmark prior to the action.