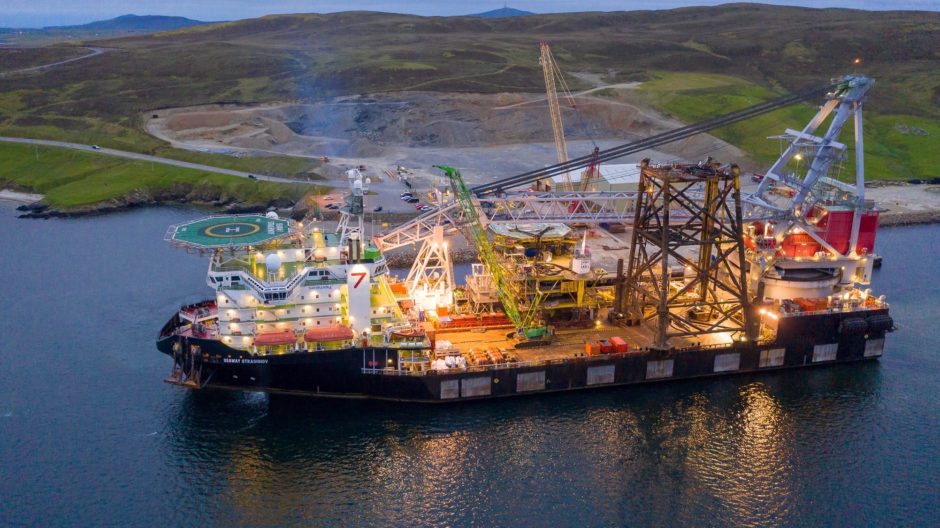 Disruption to the North Sea supply chain is the "biggest threat" for a spike in offshore decommissioning costs, according to bosses at Spirit Energy and Petrofac.
Neil McCulloch, Spirit Energy's executive vice president for technical and operated assets, was speaking at an industry webinar yesterday, discussing a new Oil and Gas Authority (OGA) report on cutting decommissioning costs.
He said: "Capacity disruption in the supply chain is the biggest threat here.
"We've got to keep the supply chain busy, and that means we've got to work between growth projects, decommissioning projects and between different operators.
"Otherwise capacity will go away and the phenomenon that Ian (Fozdar) was talking about with costs spiking will be upon us. That is the biggest threat to the remaining cost saving that we've got to yield."
It comes as the OGA seeks to reduce the total UK decom bill by 35% from 2017 levels to £39bn or less, cutting the hefty burden on operators and the government, who provides relief against these costs.
However last year just a 2% reduction was made, taking the total to 19%, while the report warned that work being deferred in 2020 may cause supply chain firms to fail, leading to an increase in future costs.
Ian Fozdar, the OGA's decommissioning manager, warned that prices on rigs and equipment,  currently low due to the depressed market, could later "double or triple" which would be "impossible to compensate for", as activity picks up with fewer firms to carry out the work.
Also on the session with Spirit Energy was Alex MacDonald, managing director of well engineering at Petrofac, who said it is "possible" to meet the 35% decommissioning cost goal.
However, there needs to be a "genuine opportunity" for firms to make profits, and decom savings  "have got to come from execution excellence".
He added: "I think really rates, prices, those have been squeezed as far as they can realistically go. I just don't think there is any further room for that.
"With working smarter, working better and getting trusted relationships, I think that's one of the things that will really help.
"It just cuts through so much non-value-adding activity when you've got genuine trust in the relationships with the client and within the supply chain groups themselves."