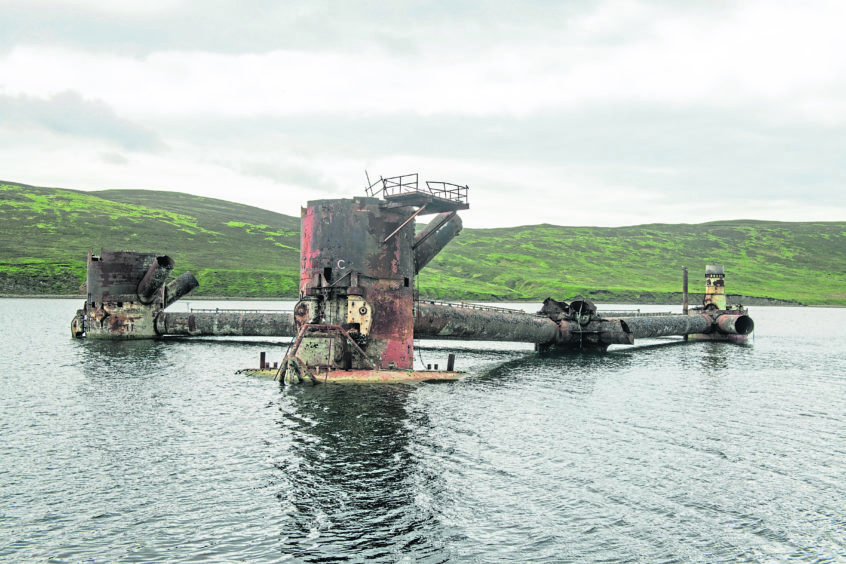 Work is underway to remove the remains of the Buchan Alpha oil rig, feared to become an "eyesore" as it lay stranded in waters off a Shetland pier.
The rusty remnant of the huge platform broke off from its berth at Dales Voe last year during a heavy storm as decommissioning work was being carried out.
Last month Shetland anti-pollution group KIMO International called for a more transparent timeframe to recover the adrift structure, while Alastair Carmichael MP made the "eyesore" point.
Now Ocean Kinetics, a company based in Lerwick and Aberdeen, has been hired for the removal and recycling of the stranded structure for a contract worth between £1million and £1.5m.
The project is already underway, with workers and equipment having been mobilised "immediately" for the recovery.
The 3,400 tonne structure has been partially dismantled on site "thanks to our marine crew who have been working very long, seven-day shifts", Ocean Kinetics said.
Meanwhile the first of the 800-tonne pontoons has been towed to Lerwick harbour.
Managing director John Henderson said: "The pontoons will be removed from the water and placed on the dedicated decommissioning pads at Dales Voe, using the 800-tonne sheerleg floating crane that has just arrived in Lerwick Harbour.
"The crane has been supplied by our partners in the project, Hebo Maritime Services of Rotterdam.
"The rig was grounded in relatively shallow water with severe structural damage, which has made the work particularly complex."
Veolia UK, the company contracted for the disposal of the 12,000-tonne Buchan Alpha in 2017, said last month it was "waiting for a suitable weather window" to break up the rig section.
Buchan Alpha was built in 1973 as a drilling rig and converted for production purposes in Stornoway between 1978-80.
The rig began production in 1981 at the Buchan field, operated by Repsol Sinopec Resources UK.
Buchan Alpha ceased production in May 2017, having produced 148million barrels of oil.
Recommended for you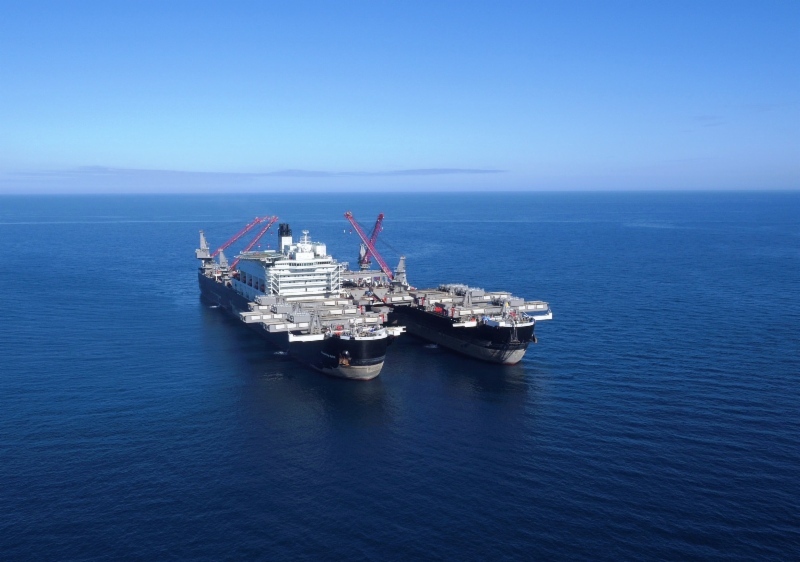 Pioneering Spirit arrives to remove Ninian Northern jacket