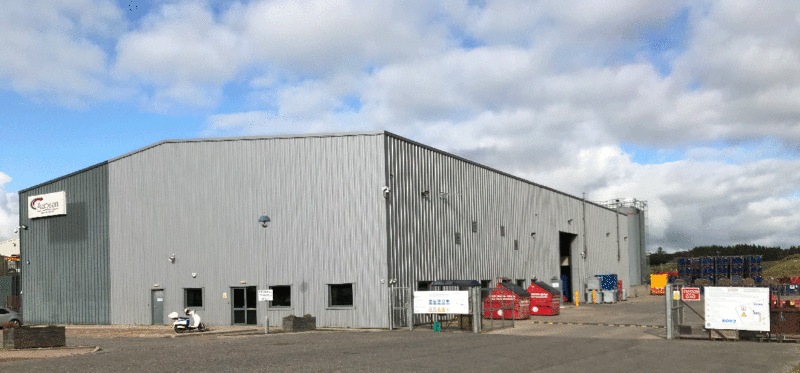 Augean North Sea Services (ANSS) has bought the EcoCentre in Peterhead to enhance its ability to manage oilfield waste material.
A spokeswoman for Yorkshire-based parent company Augean said the facility had been owned by US firm Halliburton.
Before the EcoCentre purchase, ANSS provided services from seven operational sites in Aberdeen, Dundee, Shetland and Great Yarmouth.
ANSS said the new facility would help the firm introduce further waste treatment processes for a broad range of offshore materials including drill cuttings and slop waters.
The company expects to employ about 10 people at the site in Peterhead, with eight having moved across from Halliburton.
Managing director Simon Gibb said: "We pride ourselves on our unique ability to manage the full waste life cycle from start to finish in a modernised, fully compliant and greener way than ever before.
"By truly finding resilience in end-of-waste treatments and re-using post process materials, we have a variety of eco-friendly solutions at our disposal that will aid in reducing our carbon footprint."
ANSS's previous decommissioning jobs include the clean-up of Shell's Curlew FPSO in Dundee.
The work is having to be completed in Norway because the vessel needs to be dismantled before certain parts of it can be cleaned out.