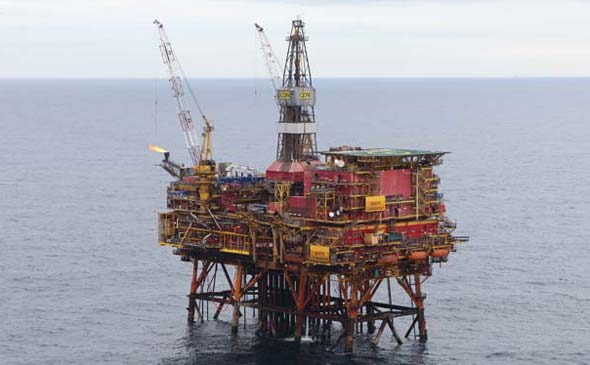 Taqa has the largest UK decommissioning bill of any North Sea operator this decade, according to Wood Mackenzie.
The analyst firm produced research at Decom Offshore on Wednesday, predicting decommissioning will overtake regular development expenditure in the UK waters by 2028.
Taqa tops the UK list for decom spend between 2020-2029 at nearly £1.8bn, followed by Repsol Sinopec, CNR International and Total, WoodMackenzie said as it gave a ranking of the top 14 companies.
The Abu Dhabi-headquartered firm intends to stop producing via the North Cormorant and Tern platforms in the around the fourth quarter of 2023 and handed in decommissioning plans last month.
Wood Mac senior research analyst Romana Adamcikova highlighted that these firms will face a "combined difficult decision to cease production", where timing is uncertain because of shifts in productivity and oil prices.
"This is combined with a desire to delay the inevitable cost of decommissioning itself", she said.
Earlier decisions to decommission, with improved planning, has been touted as a way to improve costs, although operators need to weigh that against squeezing out resources.
Meanwhile, the Oil and Gas Authority (OGA) regulator, who is pushing to reduce the UK's decom bill, also drives the MER UK goal to maximise economic recovery.
While the oil majors do have sizeable decom portfolios, their assets have longer shelf lives and can therefore hold off the brunt of their decom activity to beyond 2030.
Ms Adamcikova said: "At the moment we assume companies will spend £1.2bn in 2020 and activity will accelerate from 2025.
"Most of the near-term activity is in the Central North Sea (CNS), but large Northern North Sea (NNS) programmes such as Ninian, Cormorant and the remainder of Brent will start to dominate the profile in the second half of the decade."
Unit costs are generally higher in the NNS than other regions, Ms Adamcikova added.
The UK is expected to have decom spending of £16bn over the next decade, according to Wood Mackenzie, nearly double that of the US in second place at just over £8bn.
Decom costs will overtake development spending in 2028, according to WoodMac's analysis based on exploration success, field cessations and the trend towards smaller developments, however this is subject to change.
Ms Adamcikova added: "We assume decommissioning will overtake capital spend in 2028 but this moves every year.
"If we run our base case, for example using economic cut off – assuming operators shut in production when opex is higher than revenue – decommissioning could increase by an extra £4bn over the next decade and would therefore overtake development spend much earlier.
"On the contrary, if more fields are sanctioned then this could get pushed even further."
Recommended for you

OPRED approves Repsol Sinopec plans for Saltire decommissioning