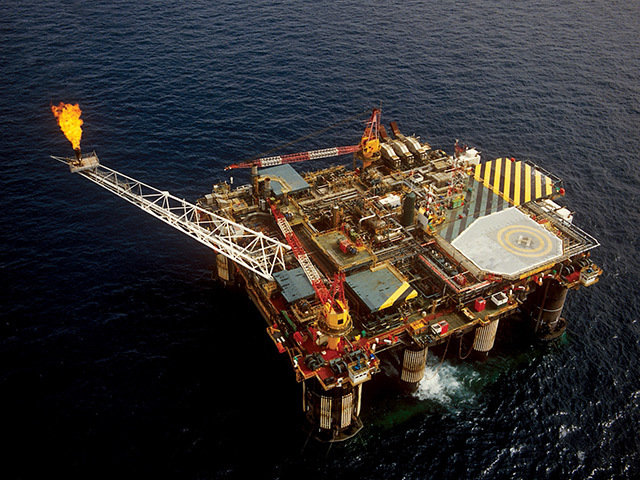 Israeli firm Delek Group said today it was considering merging its UK North Sea oil business, Ithaca Energy, with an unspecified international energy company.
Delek said the move was part of a process to list Ithaca on the London Stock Exchange and that several international investment banks were involved in the discussions.
Ithaca, of Aberdeen, would hold at least 50% of the enlarged business and Delek would likely receive a cash payment.
Delek, headquartered in Herzlia, bought Ithaca in 2017 and used the company as a vehicle for buying Chevron's UK North Sea business last year.
The acquisition led to an increase in Ithaca's first-half revenues, reported last week, to £472 million from £155m in the corresponding period last year.
But the company was laid low by a £600m post-tax impairment charge based on lower oil price assumptions, contributing to a widening of pre-tax losses to £855m from £871,000.
Also last week, Ithaca announced the appointment of industry veteran as its new chief executive Bill Dunnett, replacing Les Thomas.
Delek, controlled by Israeli billionaire Yitzhak Tshuva, made today's announcement in its results statement for the second quarter of 2020, which showed revenues of £424 million, flat on the same period last year.
Second-quarter operating profit increased to £75m, up from £46m last year.
In recent months, Delek has come under pressure from banks and bondholders to repay loans.
In March, Delek was granted a temporary injunction against a lender, understood to be Citibank, who demanded the immediate repayment of a £46m loan.
Two months later, the company said in its annual results that auditors had questioned its ability to continue as a "going concern" in light of the Covid-19 pandemic and crude price rout.
At the time, Delek said it expected to reach an agreed plan for refinancing.
Earlier this month, the company's drilling arm said it had raised £1.7 billion through a bond issue to refinance debt taken out for its Leviathan project.
Delek president and chief executive Idan Wallace said today: "Delek Group's gas and oil core business continued to prove itself in this quarter, with growth in sales of gas and oil in Israel and in the North Sea.
"In recent months, against the background of the current market conditions, we have succeeded in completing a series of major actions, in unprecedented amounts, to strengthen the Group's capital structure and increase its liquidity.
"We have disposed assets in the amount of NIS 2bn (£446m), made early repayments to the banks of over NIS 1bn (£223m) and payments of NIS 550m (£122m) to debenture holders, on the due date and in order.
"These actions give Delek Group the tailwind to carry on with the successful implementation of the group's strategy."