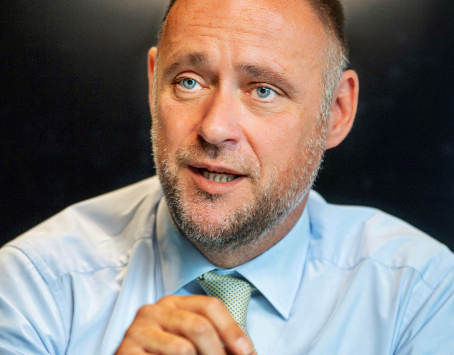 Extending the digital hand of friendship across the North Sea will be the focus of an annual business event which is due to take place next week.
Hosted by Granite PR on September 2nd and 3rd, the seventh annual Aberdeen-Norway Gateway will embrace an all-digital format to provide knowledge sharing and networking opportunities for businesses seeking to establish or grow a presence in their counterpart location.
The well-established event is known for attracting an impressive line-up of presenters, and this year's online offering – held in association with the Norwegian British Chamber of Commerce – is set to be no exception. Led by Her Majesty's Ambassador to Norway Richard Wood and Aberdeen Lord Provost Barney Crockett, confirmed speakers include:
· Kyrre Haugen (Norwegian British Chamber General Manager)
· Leif Johan Sevland (ONS)
· Haakon Overvaag (Widerøe)
· Ed Gardyne (Safewell Solutions)
· Ewan Neilsen (Stronachs)
· Tony Flannagan (RamBase)
· Karina Lavik (Nordic Edge)
Commenting on plans for the 2020 Aberdeen-Norway Gateway, Granite PR Founder and MD and Gateway series creator Brett Jackson said: "This will be our third fully digital event this year, having been preceded by online sessions focusing on Houston and Guyana.
"The level of interest in this opportunity to explore Norway has exceeded our expectations with delegates and sponsors from all over the world attracted by the connectivity which is being made possible in a safe and appropriate way. Our hope is that, even during turbulent times, the sessions will foster, enhance and grow international relationships in Aberdeen, Norway and beyond."
The Aberdeen-Norway Gateway 2020 is supported by Aberdeen & Grampian Chamber of Commerce, Aberdeen City Council, British Embassy (Oslo), Energy Industries Council, Energy Voice, Nordic Edge, NorSea Group, Norwegian British Chamber of Commerce, ONS Foundation, RamBase, Safewell Solutions, Scottish Development International, Stronachs and Widerøe. To find out more about Granite PR's Gateway series, visit www.granitepr.co.uk
Recommended for you

Ninth event celebrating Aberdeen's business links to Norway returns to Marcliffe