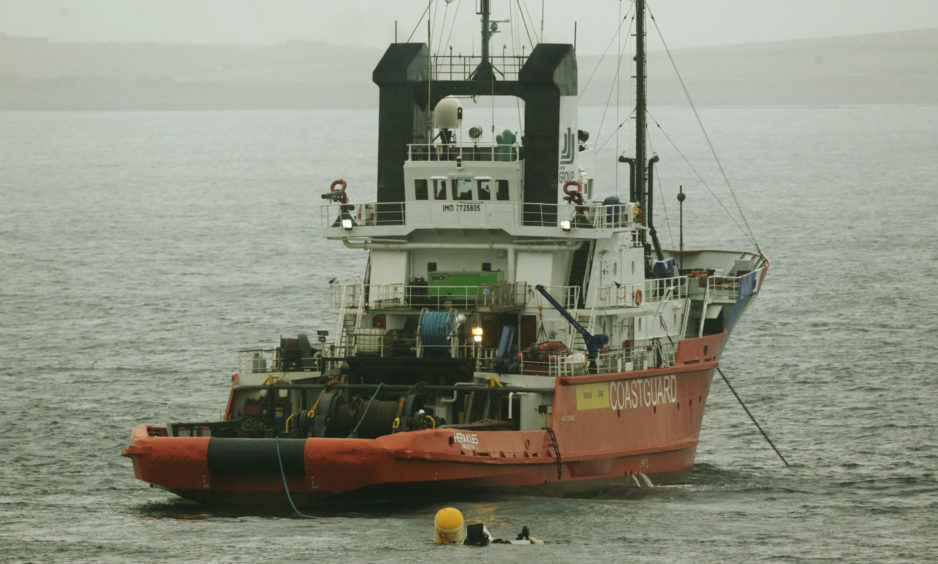 A heroic survivor of a horror helicopter crash has told how "training kicked in" to enable him to escape from the submerged chopper in the ocean – then went on to attempt to save another passenger.
Matthew Bower, 31, was one of 16 offshore workers on the CHC Super Puma helicopter which ditched in the Atlantic Ocean seven years ago in low cloud two miles from Sumburgh Airport in Shetland.
Four people died in the tragedy on August 23, 2013.
Mr Bower, who was working as a chemist on oil platforms at the time of the crash, told a fatal accident inquiry the routine pool training "saved my life".
He described how he sat opposite the "bubbly" Sarah Darnley and spoke to her prior to the crash, but later learned the 45-yer-old from Elgin tragically died.
He went on to attempt to save 59-year-old Gary McCrossan, of Inverness, who had also managed to escape the submerged helicopter, but then suffered a heart attack.
Mr Bower was sitting directly behind the pilots, facing towards the rear of the helicopter.
He said he had fallen asleep during the flight, but when he woke he saw Sarah Darnley "panicked".
Mr Bower said: "It was quite clear she was worried about something."
He said the helicopter lurched from one side to the other, and he saw the sea out of the window approaching them quickly.
Mr Bower went into the brace position and as the helicopter instantly began to fill with water. He added: "This is when your training kicked in."
He managed to open the window next to him and escape, and quickly managed to get on the underbelly of the helicopter. He and other passengers managed to get in one of two liferafts which had inflated.
On his raft was Mr McCrossan, who he saw had started to suffer from a heart attack.
He and another survivor attempted to save his life, but there were no life signs and Mr McCrossan was eventually airlifted by a search and rescue helicopter. He was later pronounced dead.
Mr Bower said pool training simulation, which was compulsory every four years, had "saved my life".
The passengers who died were: Sarah Darnley, 45, of Elgin; Gary McCrossan, 59, of Inverness; Duncan Munro, 46, of Bishop Auckland; and 57-year-old George Allison, of Winchester.
Video conferencing technology is being used during the hearing due to Covid-19 restrictions in place throughout courts across Scotland.
The inquiry will hear from survivors, counsel for families, the Civil Aviation Authority, helicopter operator CHC, and plane manufacturer AirBus.
The victims were offshore workers travelling onboard a Eurocopter AS332 Super Puma helicopter belonging to CHC Helicopters when it crashed on approach to Sumburgh Airport on August 23, 2013.
The aircraft was flying workers off the Borgsten Dolphin oil platform in the North Sea.
The inquiry is expected to last four weeks.
Recommended for you
X

SSE to sell Walney wind farm stake for £350m