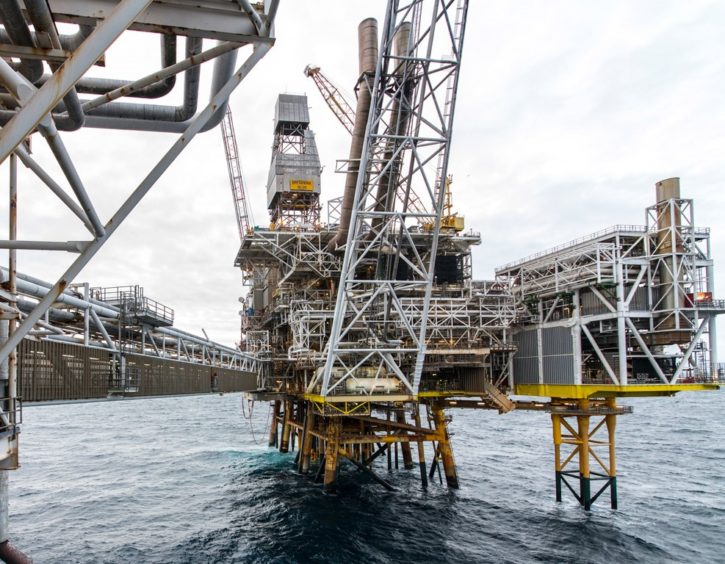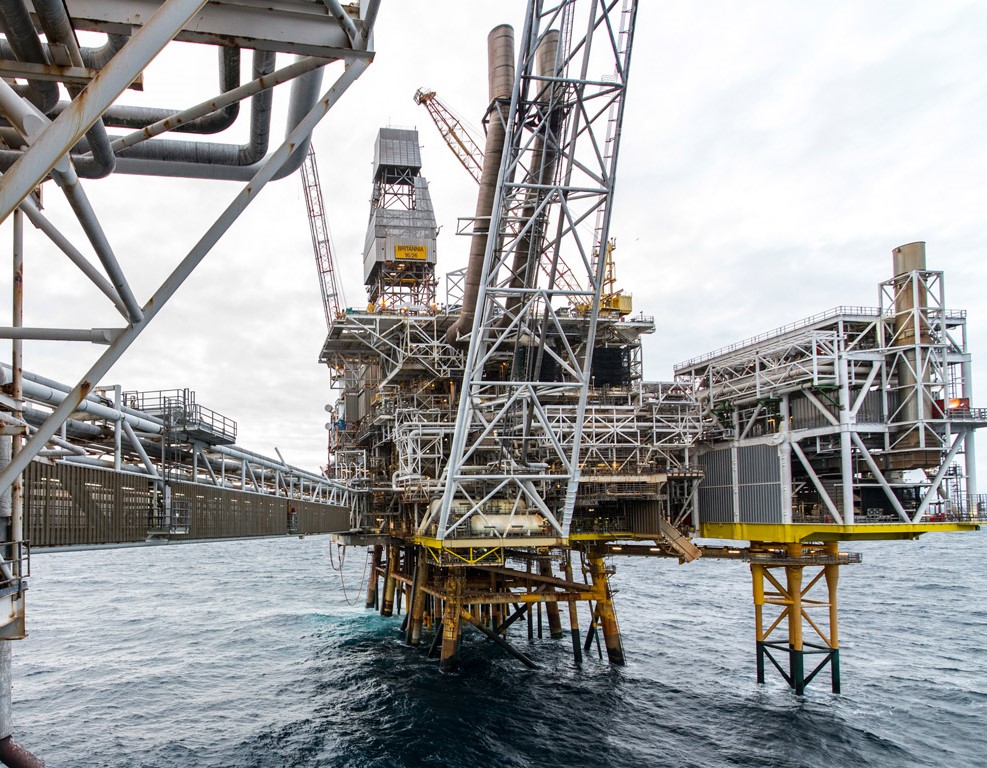 Chrysaor, the UK's largest offshore oil and gas producer, is mulling plans for electrification of its North Sea platforms.
The firm was discussing the steps it is taking, such as carbon capture and storage and hydrogen production, for the energy transition during a UK-Norway industry event on Wednesday.
Chrysaor, whose only operated platforms are in the UK, said electrification to reduce their emissions is one of the "three tranches" it is looking at.
Steve Cox, executive vice president of Integration, Norway and Non-Operated Ventures, said it "is something we're going to have to address sooner rather than later".
He added: " (It's) much more prevalent in Norway than it is in the UK, but the technology is available to us, we've got a large enough footprint, certainly in the Central North Sea, amongst a number of operators to start to look at that electrification.
"Not saying it's going to make be easy to do that, it's not just laying high voltage cables along the seabed, but also changing out rotating equipment to electrical drives as well.
"So innovation is going to be required there, very much so, to get that to a place where it's going to make a lot of sense."
Electrification is seen as a rising trend for the sector as it aims to cut its carbon emissions.
In 2018, around three quarters of emissions came from combustion equipment to generate electricity, according to Oil and Gas UK
Last month the Oil and Gas Authority (OGA) held a workshop with a number of operators on electrification and power supply from renewable sources.
Chrysaor has grown its portfolio through multi-billion-pound deals with the likes of Shell and ConocoPhillips in recent years, making it one of the prime candidates for electrification.
Similar plans are being considered by other firms including BP and Shell.
Also on the ONS event, hosted by Aberdeen and Grampian Chamber of Commerce (AGCC), was Norwegian energy services firm Aker Solutions.
Low carbon measures are more prominent in Norway due to a tax system which penalises operators around £65 per tonne of CO2 released, effectively eradicating non-essential flaring offshore.
Ragnhild Stockholm, vice president for low carbon and brownfield projects, described this as "driving force for development of new technology and solutions", such as electrification.
Mr Cox, of Chrysaor, suggested such a system might be necessary to move the UK forward, including for steps like hydrogen production.
Hydrogen can be a net zero fuel if carbon is removed – a process which the Acorn carbon capture and storage project near Peterhead, which Chrysaor backs, is working on.
He said there is "burgeoning demand" for hydrogen as a clean fuel and it may require "putting carbon taxes as Ragnhild was saying in Norway and following their lead in doing that".
Recommended for you

'Dangerous and damaging': Six-tonne North Sea oil spill in marine area