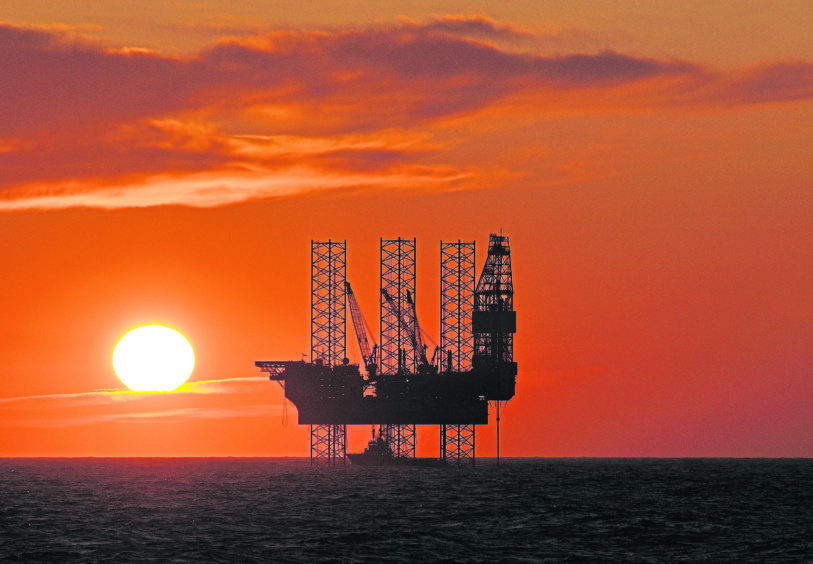 The UK's energy minister has said the oil and gas industry will "need to change" to help the country meet its net-zero emissions target by 2050.
Kwasi Kwarteng also said the government would release its energy white paper in Autumn.
White papers are policy documents produced by the government that set out their proposals for future legislation.
Mr Kwarteng said it would "kick-start debate" and show the direction Westminster wants to pursue to reach net-zero.
He was speaking to delegates at the Southern North Sea conference, held online due to the Covid-19 pandemic.
The minister said the government would support the oil and gas sector through a North Sea transition deal.
But it wants the industry to target ambitious emissions reductions and invest in technology to help the country achieve its goals.
In June, representative body OGUK announced the industry would cut its emissions in half over the next decade.
Mr Kwarteng referred to the government's recent announcement of plans to review its policy on the UKCS offshore licensing regime so that it can "take climate policy and carbon budgets into account".
He said decarbonisation and economic growth "can and must go hand-in-hand", before speaking of his supporting for CCS and hydrogen.
"The energy transition is one of the most significant events in the last 100 years," he said. "It will shape future of this country and create jobs and economic opportunities as well as making us a much cleaner country."
OGUK chief executive Deirdre Michie said the outlook for the North Sea oil industry remained "grim" and warned that progress towards recovery was "fragile".
Ms Michie said OGUK was trying to address a "chasm" of activity created by the Covid-19 outbreak and oil price rout.
OGUK is "championing" the Oil and Gas Authority's proposals for a £100 million UK Government loan to stimulate well plugging and abandonment campaigns.
She also referenced efforts to encourage well construction work and raise the "visibility" of opportunities for the supply chain to contribute to projects.
In addition, Ms Michie said the transition deal could be a "real catalyst" to delivering OGUK's Roadmap 2035 goals of ensuring security of supply, protecting jobs and the supply chain and transforming the North Sea into a net-zero basin.
She is confident OGUK's application for a deal has got a "lot of support", while acknowledging that the organisation was feeling the "pressure" to get the work done.
Stuart Payne, director of supply chain, decommissioning and HR at the OGA, said the industry had to show that it had the "right to survive" by taking its role in the energy transition seriously.
Recommended for you

Sturgeon: those calling energy strategy a 'betrayal' haven't read it properly