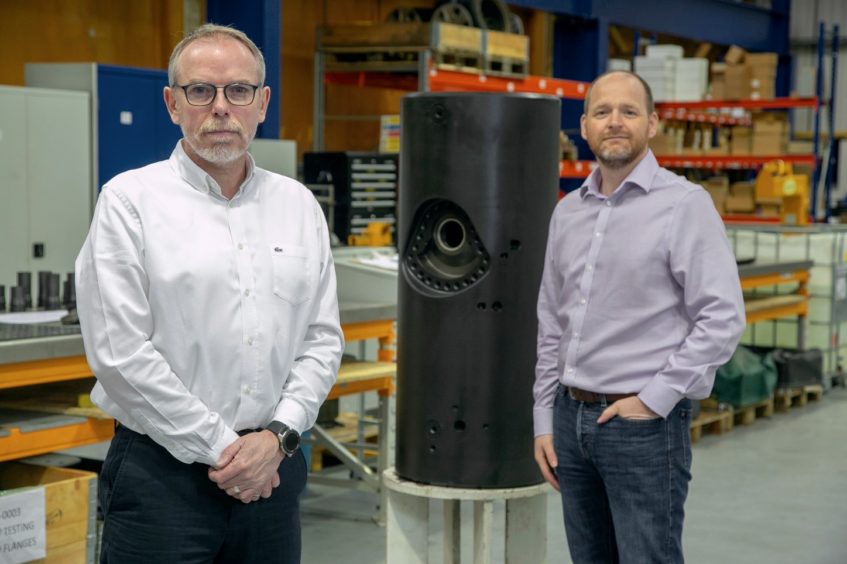 Subsea technology firm Interventek, of Aberdeen, has clinched an eight-figure deal to supply equipment to US energy service giant Baker Hughes.
Interventek said the contract would safeguard nine employees' jobs in the north-east, where it has a headcount in excess of 30.
The firm's Revolution valve technology will be incorporated within Baker Hughes' subsea systems.
The agreement also covers training, inspection, testing, maintenance and deployment of the technology.
Interventek designs, assembles and tests its gear, but component manufacturing is sub-contracted out.
About 60% of the manufacturing takes place in the north-east, with the rest done elsewhere in the UK.
Interventek managing director Gavin Cowie said: "We believe this contract marks the start of an exciting long-term partnership with Baker Hughes.
"We aim to support Baker Hughes expand their offering with technology that offers enhanced environmental and safety performance.
"With a pipeline of innovative new technology, Interventek is keen to establish partnerships with forward thinking subsea service providers."
Interventek, backed by FrontRow Energy Technology Group, recently relocated to new, larger facilities at ABZ Business Park in Dyce, from premises on Wellheads Crescent.
The move coincided with a run of contract successes. In February, it said new business wins secured over the previous 12 months were worth more than £10 million.