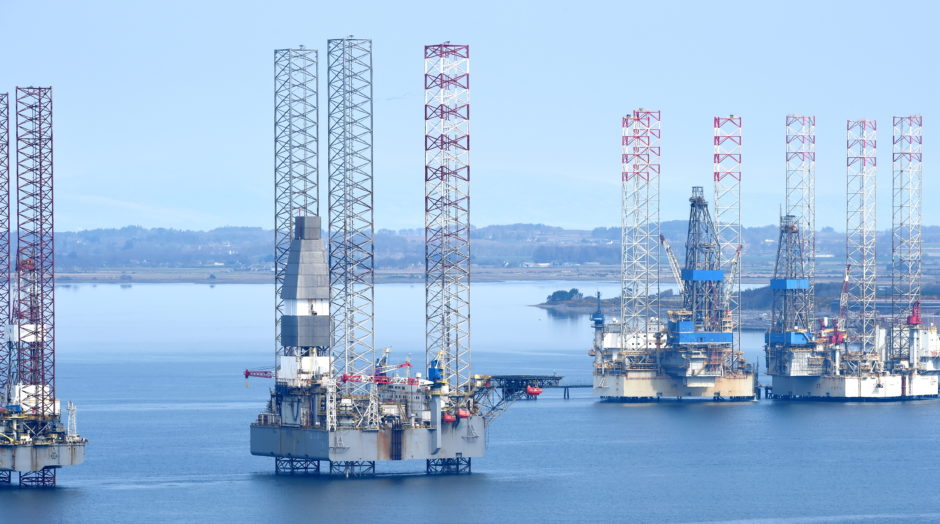 UK offshore exploration drilling is on course to slump this year to its lowest level since companies starting scouring the North Sea for oil in the mid-1960s.
Alyson Harding, technical manager at Westwood Global Energy Group, also said it was "not a given" that all of the licences offered in the 32nd bidding round would be taken up.
On drilling, Ms Harding said a mere five exploration wells were expected to be drilled in 2020, one fewer than in 2018, the previous worst year for activity since exploration began.
In February, the consultancy predicted the tally for 2020 could reach 17, but the Covid-19 pandemic and crude price crash scuppered most company's plans.
A dozen appraisal wells were on the slate, pre-crash, but that figure has been revised to only two.
The commercial success rate (CRS) will improve this year, however.
In 2019, 14 exploration wells were completed, but only one well  was commercial as companies targeted more risky, high-impact wells.
Of this year's batch, Chrysaor and Apache's Solar well and Total's Isabella well are understood to have been commercial, so the CSR will be at least 40%.
Ms Harding said Apache's Gair well in the Beryl area was believed to be non-commercial.
The remaining wells being drilled in 2020 are Total's high-impact Finzean well in the Moray Firth and Apache's Gamma play, in the Beryl area.
Ms Harding also suggested next year could see an uptick, as a number of wells intended for 2020 have been deferred into 2021 and beyond.
During a Westwood Global webinar, Ms Harding said the research firm had received indications from companies that 23 exploration and 10 appraisals wells could be drilled next year, which would be a 10-year high.
Potential high-impact well spuds next year include Benriach (Total), Edinburgh (Shell), Tiger Lily and Isolde (Equinor), and Boaz and Hinson (Azinor Catalyst).
High impact wells are those targeting more than 100 million barrels of oil equivalent.
Uncertainty about the lasting impact of Covid-19 on oil and gas demand and prices does mean there is a likelihood that some of the 23 wells won't be drilled next year, or ever, for that matter.
It is possible there will be a shortage of available semi-submersible rigs for exploration drilling during the summer season next year.
Ms Harding said operators could look at forming "rig clubs" to create multi-well programmes and get cold-stacked vessels mobilised.
Months later than expected, the Oil and Gas Authority (OGA) said on September 3 it had offered for award 113 licence areas over 259 blocks or part-blocks to 65 companies.
Ms Harding said it was good that many awards were given, but she said there was no guarantee they'd all be accepted.
Companies applied for the licences in 2019 and "a lot has happened in the industry since then", she said, adding: "I know at least one company that is considering whether to accept the offer.
"It costs money to hold a licence so one is not going to take it if you only got the 'worst' part of the block you applied for and somebody else got the best part."
It will be several weeks from now before the OGA gets a feeling for the uptake, but it's understood the regulator doesn't see it as an issue at this time.
Recommended for you

Justifying new North Sea licences 'very simple', hears Aberdeen event