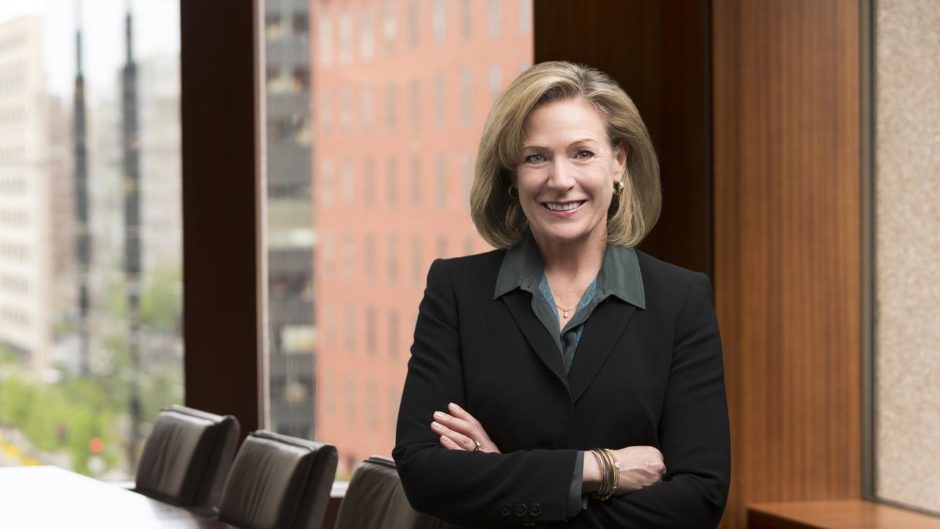 Linda Cook's appointment to the top job at the combined Chysaor-Premier Oil business will make her only the second woman chief executive at a London-listed oil and gas company.
Katherine Roe, CEO of Tanzania-focused Wentworth Resources, is the only other woman to hold that position.
The sector has long been viewed as male dominated, with female boardroom appointments a rarity.
A recent report from industry body POWERful Women did show a large jump in the number of women in boardroom roles in the UK energy industry, however.
It said 21% of board seats in the sector were occupied by women – up from 16% in 2019 and 13% in 2018.
Ms Cook worked for Shell for 29 years, during which time she held several senior roles, including CEO of Shell Gas & Power, executive director and CEO of Shell Canada, and executive vice president of strategy and finance for global exploration and production.
She currently heads up Chrysaor's private equity backed Harbour Energy.
In addition, Ms Cook, a graduate in petroleum engineering from Kansas University, has been chair of Chrysaor since 2017 and knows the firm's strategy well.
Ms Cook described the transaction with Premier as the "next step" in Harbour's aspiration to develop a new independent exploration and production company with "global relevance".
The former Marathon Oil board member added: "It significantly advances our leading position in the North Sea, where we will continue to invest, and expands our geographic footprint to Asia and Latin America."
In their joint presentation on the merger, Chrysaor, Harbour and Premier said her experience would be invaluable in "navigating the initial years for the combined entity as a listed company".
Mr Kirk, who will become Chrysaor-Premier's president and Europe CEO, said he was "happy" with his new role.
Mr Kirk said: "It'll be different becoming a larger company which is even more in the public eye across the UK.
"I get on well with Linda. I've been working with her for a few years now, so it's something that will be different for both of us, but we're looking forward to it."
He added: "Linda has been an effective chair of Chrysaor and has run Harbour as a separate entity, so the employees have heard from her and know who she is, so this is not really a surprise on the Chrysaor side."