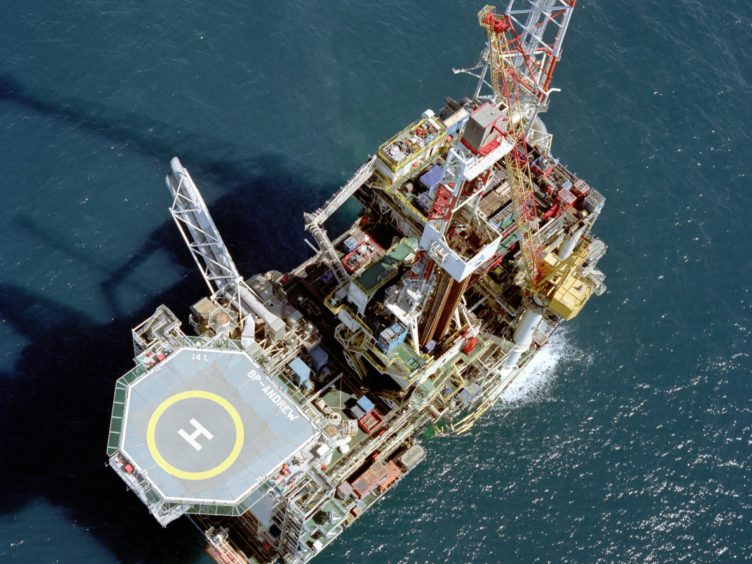 Tony Durrant said he was "disappointed" that Premier Oil's acquisition of BP's stakes in the Andrew and Shearwater fields had been derailed.
But Mr Durrant, Premier's CEO, hinted that the enlarged Chrysaor-Premier Oil business could rekindle its interest in the assets once their merger goes through.
The deal was first announced in January, but was renegotiated following the dramatic slump in oil and gas prices in March and April.
Mr Durrant said the deal would have been a "good transaction" for Premier Oil as a standalone business and that meetings with BP employees had been going well.
However, he said the BP deal would have "diluted" the tax "synergy" created by the combination with Chrysaor.
Mr Durrant said: "I'm sure the combined Chrysaor-Premier organisation will continue to talk to BP. I think we left things in a very good place from a relationship point of view.
"We probably need to focus on getting the merger over the line first, but in due course I'm sure there will be further conversations."
Chrysaor chief executive Phil Kirk declined to comment.
A spokesman for BP said: "Premier Oil has informed us that they are unable to satisfy the conditions of the sale and purchase contracts for the Andrew and Shearwater assets.
"The divestments will not therefore go ahead and we will retain ownership. BP is considering its options regarding the future of these fields, but our priority, as always, is to ensure the safety and wellbeing of our people."
Recommended for you

'Mixed bag': Analysts react to BP third quarter results