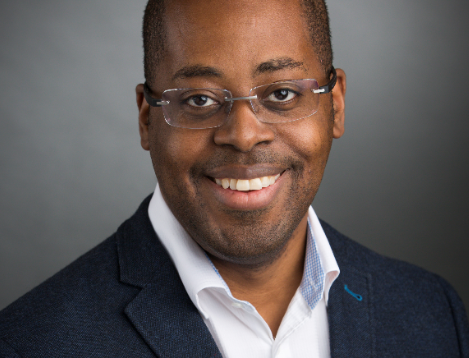 The discovery of Forties marked a major turning point in the North Sea's history and now 50 years on our sector finds itself at another exciting crossroads, writes Emeka Emembolu.
It's easy to take for granted the significance of Forties.
Back in the early 70s, offshore development on a scale like that had never been attempted.
For some, success was too far out of reach given the huge technical and commercial hurdles that had to be overcome.
But thankfully for many more, it was a prize worth pursuing and one that would help establish the North Sea as one of the world's frontier oil and gas basins.
What followed Forties was a string of investments by BP and others to secure a reliable domestic energy supply at a time when the UK relied heavily on imports.
Naturally, with these investments came jobs, careers, skills and training, not to mention a world-class supply chain which endures today.
But the legacy of Forties goes beyond the North Sea.
The Queen famously initiated the flow of oil from the field in November 1975, commenting at the time:
"What has been achieved in the North Sea can be done on other continental shelves and, no doubt, seen in very much deeper seas.
"I am sure that British experience and expertise gained off our coasts will have a key role to play in developing this new offshore industry, wherever oil and gas are found."
Her words were far sighted.
What she talked about then is the skills and technology transfer that has flowed from the North Sea to the rest of the world over the past five decades.
As someone who started his career in the North Sea and who has worked for BP for many years, I know that the Scottish accent can be heard everywhere in the company, whether in the UK, in Azerbaijan, in Texas or in west Africa.
The Scottish contribution of skills and expertise to companies such as BP and the industry in general has been massive over the years.
I firmly believe this can be traced back to the early North Sea pioneers who worked on Forties.
The Clair conundrum
Speaking in 2000 to mark the 25th anniversary of first production from Forties, former BP chief executive Lord Browne said the field changed history.
He paid tribute to the ingenuity and pioneering spirit of those involved in its discovery and development and to the skilled engineers and technicians who defied the odds and pushed the frontiers of what's possible.
But Lord Browne also gave a nod to the future.
In his speech, he announced a major step forward in developing the giant Clair field and to imminent investment decisions that would unlock resources that for so many years seemed hopelessly out of reach.
Discovered by BP in 1977 in the deep and often inhospitable waters to the west of Shetland, it was 2005 before oil flowed from Clair, thanks largely to technological advances and improved understanding of the reservoirs.
In fact, at the time of the discovery, one BP geologist famously wrote: "Little hope of this rock ever producing oil!"
But like Forties, Clair defied predictions and the North Sea pioneering spirit prevailed once more, opening up a new frontier, introducing and exporting new skills and expertise and securing employment for the next generation of engineers and technicians.
Net Zero 2050 or sooner
Often the best tributes you can give to those who have written the history of our industry is to talk about the future and to the opportunities that remain.
And despite what some might have us believe, there are plenty of opportunities.
But today, we stand at a very different crossroads to those which our predecessors stood in 1970.
BP has set out our ambition to become a net zero company by 2050 or sooner and to help the world do the same. We aim to increase our low carbon investments 10-fold by 2030 and eight-fold by 2025.
And we have stated quite clearly that we will not be exploring in new countries as we reduce our global hydrocarbons production by 40% over the next 10 years.
That still means we will be producing 1.5 million barrels a day globally in 2030.
I, with my North Sea team, am determined to play a leading role in developing our resources with fewer and fewer emissions, while also supporting colleagues around the world in delivery of the company's wider net zero ambitions.
We are under no illusions that the barrels we produce have to be the cleanest, most efficient and lowest-emitting barrels possible. This means overcoming new challenges and pioneering new solutions – like how to power our platforms with cleaner, greener energy.
Achieving that will require all the determination and resolve of our Forties forebearers as well as new skills, a different mindset and cooperation and collaboration among our partners in industry, government and civic society.
The frontier of the possible keeps moving and, for me, that's what makes the North Sea so exciting.
Emeka Emembolu is senior vice president for bp's North Sea business
Recommended for you
X

BP CEO denies 'greenwashing with a new brush' by linking job cuts to energy transition