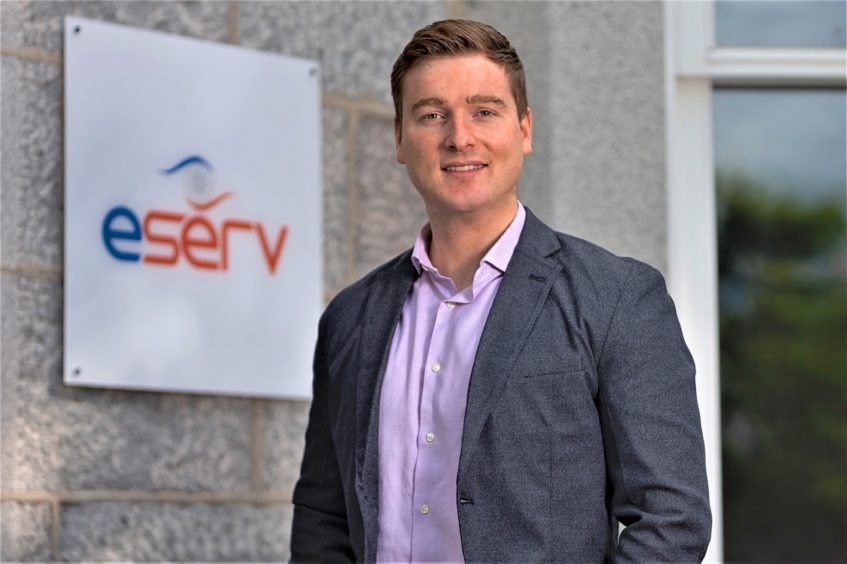 Eserv, of Aberdeen, has clinched contracts worth more than £3 million in the last year as oil and gas companies took a shine to its technology.
The 3D technology specialist said its so-called AS-TEG data-exchange product had been rolled out across 10 platforms in the North Sea.
Founded in 2015, Eserv said the tool helped clients gather data before using the information to reduce maintenance costs and cut out delays.
It said the Oil and Gas Technology Centre and operators Neptune Energy, BP and Repsol Sinopec Resources UK were among the early supporters of its work.
In the last year, Eserv has found traction with multiple other operators and most recently secured a contract with Stena Drilling covering its international drilling fleet.
Eserv managing director and majority shareholder Dan Millard said: "The uptake of our services follows a number of years of us developing and refining our technology to provide our customers with a mature and proven practice.
"Contract wins are testament to this confidence from the industry and the value we add by revealing information that is hidden within our customers data.
"These long-term contracts are the latest evolution in long-standing relationships, based on proven results in transforming their visual data into actionable insights.
"These insights help our customers to lower inherent integrity and safety risks, reduce offshore survey and inspection costs, avoid failure to fits, and cut work-cycle times by half."
Recommended for you

BP invests £3m in drone firm FlyLogix following North Sea methane trials