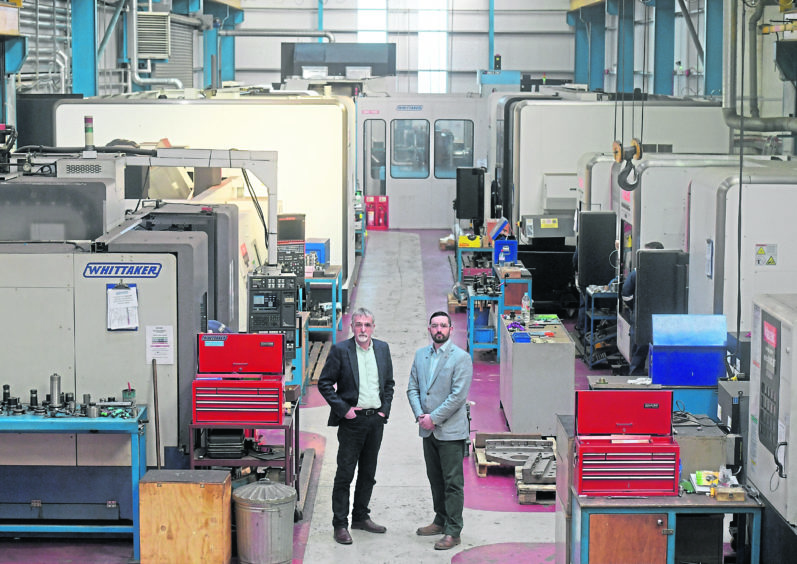 A Stonehaven-based engineering firm has bounced back into the black after securing a larger share of short-term work.
Whittaker Engineering swung to pre-tax profits of £260,000 in the year to December 31 2019, from losses of £148,000 in 2018.
Revenue rose by 4.5% over the reporting period, to £13.9m from £13.3m.
The family-run firm, founded in 1983 by Ken and Janet Whittaker, has a subsidiary, Whittaker Mexicana, in Ciudad del Carmen, Mexico, which has operated since 2009.
The UK market delivered the largest share of revenue for the company last year at £12.7m, followed by Africa at £648,000.
Commenting in the firm's annual report, director Ken Whittaker said the firm would continue to maintain its current commercial work in the oil and gas sector in addition to seeking projects in the renewable energy industry.
He added: "This will enable the company to expand and diversify its existing broad range of customers in the UK and overseas. This combined with research and development opportunities will enable the company to adapt to changes in markets and demands over time."
Mr Whittaker said the firm had sought help to find new opportunities in and out of the oil and gas industry in order to lessen the impact of falling oil prices and diversify the existing customer base.
The average monthly number of employees rose by six last year to 126, bringing a wages and associated costs bill of £7.8m.
A major share of the firm's income was achieved from fabrication and machining, which delivered £8.4m, while the provision of offshore labour contributed £4.3m.
Whittaker designs, builds, supplies, fits, maintains and repairs components and equipment for the marine and offshore industries.
According to the firm's website, it has "grown with the local industry" over three decades.
It adds: "We began with a handful of staff, investing in new equipment, adding specialisms and recruiting people to meet growing demand.
"As the industry encountered problems and opportunities, we worked with our colleagues and clients to meet each new challenge.
"We're part of the history of the North Sea, and we're proud of it."
Last year the company's bosses insisted they remained "anchored" to the north-east and the UK oil and gas sector, but were "spreading their wings" through forays into international markets and sectors such as renewables.
Recommended for you

Allowing its engineers to 'shine' gives Wood the edge in the CCS market