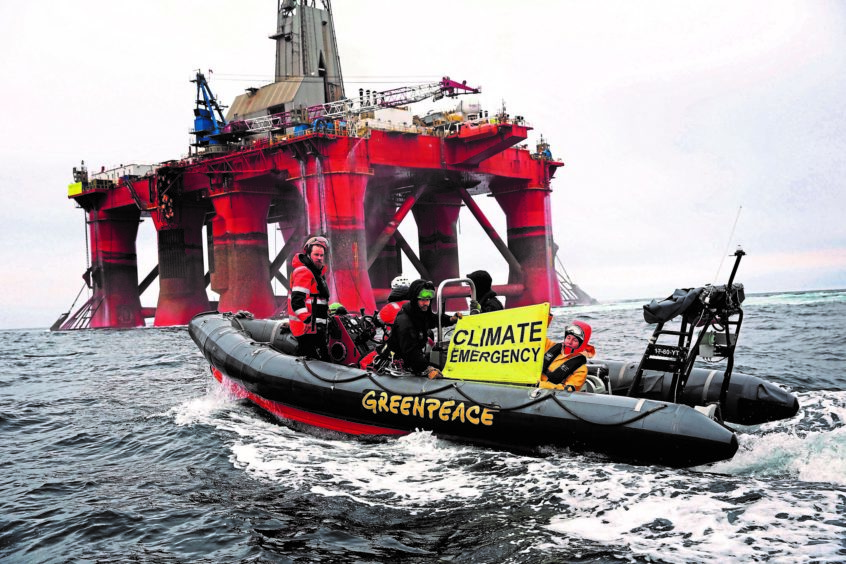 Greenpeace has failed in its legal move against government approval of a BP oil field in the North Sea.
The activist group argued that UK Government ministers should have blocked approval of the Vorlich field by the Oil and Gas Authority (OGA) in 2018 on environmental grounds.
However the Court of Session in Edinburgh has said their petition to bring a judicial review before a judge is "incompetent" and not met the legal tests to do so.
Greenpeace ultimately wanted a reduction in the decision by the OGA and government to consent to the field approval.
The judge, Lord Boyd, said there are other avenues that Greenpeace can pursue in its bid.
He said: "There is another process in which the challenge can and is being made. There is no requirement to invoke the supervisory jurisdiction of this court."
Lord Boyd highlighted that the government is currently conducting a review of future approvals of oil and gas licenses in light of climate change.
The OGA and Greenpeace have been asked for comment.
It comes after Greenpeace was fined £80,000 back in July over a 12-day protest it held to stop a rig arriving at the BP North Sea field last year.
The Paul B Loyd Jnr rig was forced to abort its journey to the Vorlich field several times after the campaigners blocked its path with an icebreaker ship and two inflatable launches.
Activists had also scaled the rig days before in an attempt to halt its progress out of the Cromarty Firth.
Vorlich, approved in 2018, is operated by BP and partnered with Ithaca, who own 34% stake.
The project, due for a mid-2020 start up, was pushed back to Q4 in June due to Covid-19.
In December another legal case – between Greenpeace and Shell – barred activists from boarding vessels in protests after Greenpeace did so at the Brent oil field last year.
Recommended for you

Shell threatens lawsuit over Greenpeace North Sea vessel protest