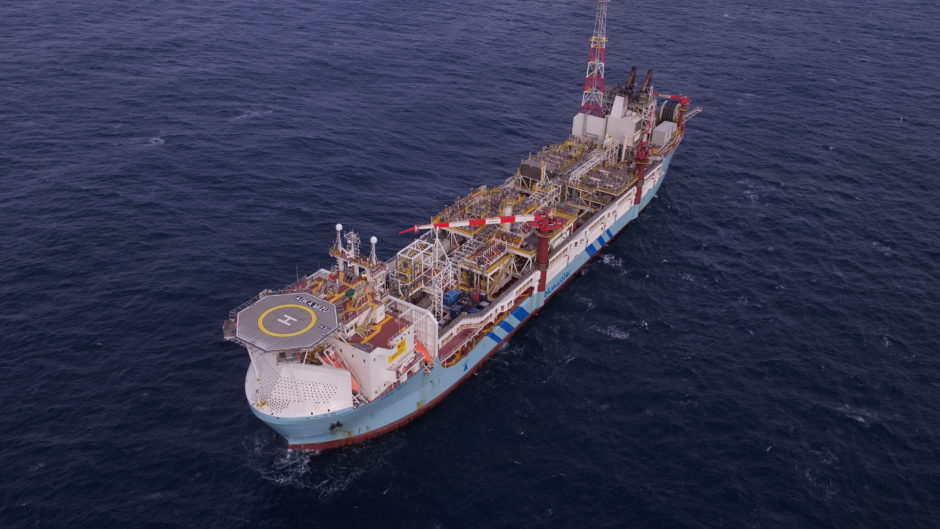 The Aoka Mizu FPSO has been picked to trial a new digital twin project to predict and analyse hull fatigue.
Named 'Nerves of Steel', the concept from DNV GL and vessel owner Bluewater could save "millions" by avoiding  "costly and possibly catastrophic repercussions of ill-informed integrity management", DNV GL said.
It aims to validate the benefits of creating a virtual twin replica of the vessel to improve risk-based inspection (RBI) and optimise structural safety.
Aoka Mizu is a floating production storage and offloading unit (FPSO) stationed at the Hurricane Energy Lancaster field West of Shetland.
The pilot test has had "encouraging results" to date, DNV GL said, with the digital twin identifying and monitoring high-risk locations and helping plan targered maintenance and inspection activities.
Data from sensors on board the vessel is used in combination with computer modelling to provide real-time information on the hull integrity.
Koheila Molazemi, Technology and Innovation Director, DNV GL – Oil & Gas, said: "By informing and enhancing the RBI process, operators can reduce operational costs and time, providing significant improvements in safety, thereby extending the lifespan and integrity of assets.
"With fluctuating oil price and the impact of Covid-19 on travel, delivering a mirror image of an asset from the safety of shore needs to be trusted and of value."
Another trial is currently ongoing on an offshore oil platform.
Peter van Sloten, Department Head Technology Management, Bluewater said: "We decided to extend our digital twin programme to include our FPSO Aoka Mizu. Our ambition for the structures largely matched with the novel digitalization services of DNV GL.
"We are therefore pleased to team up with DNV GL to develop a tool to monitor the structural integrity of this most versatile FPSO, designed and proven to operate in harsh environments with high uptimes and a maintained, strict regulatory and safety regime."
Recommended for you

North Sea FPSO shut down as HSE warns of 'serious risk' over mooring lines