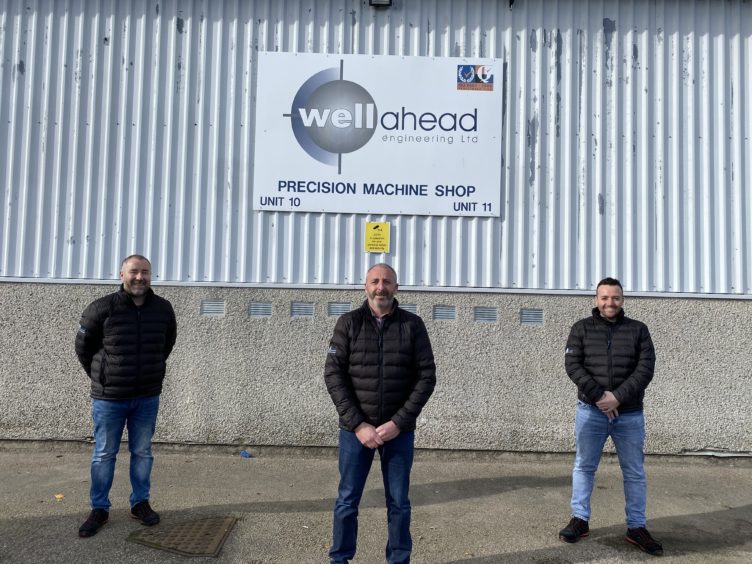 An Aberdeen engineering firm has expanded its team after obtaining substantial backing from a Malaysian energy services group earlier this year.
In June, it was announced that Serba Dinamik Group Holdings Bhd (SDGB) had made a multi-million-pound investment in Wellahead Engineering in an effort to gain a foothold in the North Sea market.
The Dyce-based firm has now strengthened its management team by appointing Paul Reid as manufacturing engineer.
He will support the company's client base with CNC turning and milling.
The move has allowed John Stevenson to be promoted internally to operations and sales manager.
As part of his new role he will support Wellahead's managing director and founder Mike Coutts in his expansion plans for the business.
That includes diversifying into new markets, providing continued support for the oil and gas industry and moving into new premises.
Mr Stevenson has been with the company for a decade and was a time served machinist before moving into his role as manufacturing sales manager.
SDGB is a wholly owned subsidiary of Malaysian stock exchange listed Serba Dinamik Holdings Berhad, which has operations in 26 countries globally, including two bases in the UK.
Mr Reid said: "I am delighted to join the team at Wellahead. The company has a great vision for the future, and I look forward to being part of that."
Mr Coutts said: "Since the investment by Serba Dinamik we have been able to push forward on the companies planned expansion, John has been with me now for 10 years and I am delighted to see him move into this new role. Wellahead is an exciting place to be just now and we look forward to some more announcements in due course."
Recommended for you

H2scan appoints Aberdeen businessman to drive European expansion