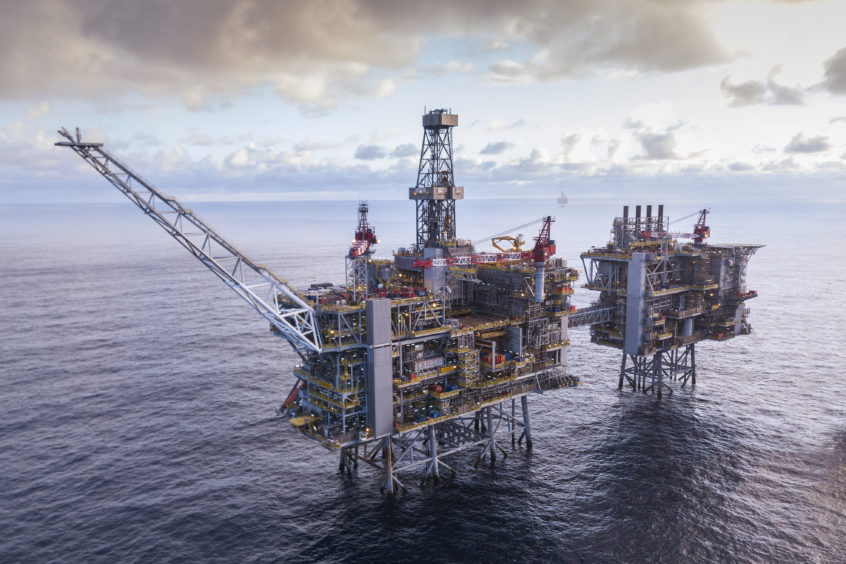 BP chief executive Bernard Looney today described the firm's hydrocarbons division as the "engine room" of the business.
Mr Looney described the division as "high quality" and said it would deliver earnings growth out to 2025, despite the firm's plans for divestments.
BP will achieve growth by delivering major projects, driving costs down, focusing capital on the best opportunities and leveraging existing infrastructure, he said during the firm's third quarter results webcast.
Unit production costs have been lowered 10% in the year to date, while underlying production growth is expected to rise over the next 12-18 months.
The division's figures will soon be bolstered by first oil from the Vorlich project, which is being tied back to the FPF-1 vessel in Ithaca Energy's Greater Stella Area.
That project was disrupted last year when Greenpeace activists climbed aboard a Transocean drilling rig which had been booked to work on the field.
The company does intend to reduce its oil and gas production by 40% over the next decade under plans outlined in August.
At the time, BP also revealed plans to increase investment in low carbon technologies tenfold to £3.8 billion a year.
Mr Looney said today that BP had set its stall out regarding its ambitions to become a net zero emitter and had made some "great progress" in recent months.
He said the time had come to "get on with the business of business" and that the company's new director was "about value creation, not altruism".
Mr Looney insisted BP could deliver targeted returns of 8-10% on its low carbon energy investments, and assured investors that dividends were the firm's "number one priority".
He said the company had been "out of step" with parts of society, employees and investors and that BP had spent the last six months working to address that issue.
The Irishman, who took over the reins from Bob Dudley in February, feels BP is now "inside the tent" of the energy transition.
Signs of change at BP include a deal struck in September to buy 50% of two US wind projects from Equinor for £845 million, a partnership with Microsoft aimed at reducing emissions and a £21m deal for BP Chargemaster to supply electric vehicle charging infrastructure to Police Scotland.
Mr Looney also spoke about organisational change at the company, sparked by the firm's plans to "reinvent" itself.
BP's longstanding upstream and downstream structure is being dismantled and replaced with 11 "teams" as part of a process that should be completed by year end.
Mr Looney said BP had been "removing layers", with the number of senior executive positions being halved to 120.
Headcount had dropped by around 2,800 so far during 2020, including around 300 who have already left as part of the "reinvent" programme.
A further 2,100 have "elected" to leave under the programme.
In June, BP confirmed plans to make 10,000 of its employees redundant, representing a 15% cut to its global headcount.
The drop in crude prices earlier this year, exacerbated by the Covid-19 pandemic, is a factor in that decision.
Mr Looney said today that it was a "difficult time" for BP employees who were waiting to hear whether they have a job in the next few weeks.
Recommended for you

BP CEO search to drag on into new year