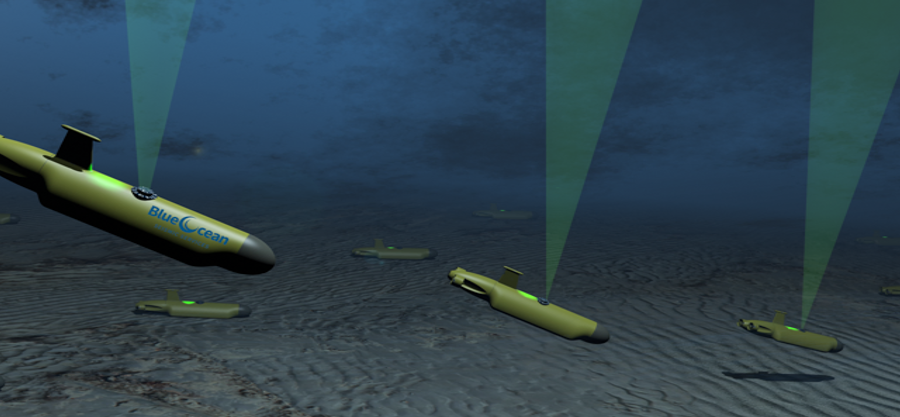 The energy industry has a reputation for being slow to support new technologies, but one exception to this generalisation is the rise of autonomous offshore vehicles.
Australia's Woodside backed Blue Ocean Seismic Services (BOSS) two or three years ago. The results were promising, BOSS' CEO Simon Illingworth told Energy Voice, prompting the company to open a base in the UK, after which it came to the attention of BP Ventures.
The appeal of BOSS' technology comes through its cost competitiveness. "It's low cost. It's very low cost. Seismic is typically expensive with big boats towing streamers or ROVs positioning OBNs on the seabed. That means a lot of people at sea and it also means carbon emissions."
BOSS' autonomous underwater vehicle removes these. A small vessel of opportunity can be used to deploy the nodes in a particular area and then return to port. "The nodes are fully autonomous," Illingworth said.
Companies can use the technology for exploration and reservoir optimisation, he continued, in addition to monitoring carbon capture.
The nodes can be deployed in a close formation or further apart, depending on what an operator demands. "The nodes are talking amongst themselves and controlled from the surface."
Cast of thousands
Illingworth said the technology could be deployed in water depths from 50 metres, up to 3,000 metres. While the nodes could be used in 20-30 metres of water, more than 50 metres would be better.
"There are a number of applications and that's what BP saw, and they've been very supportive. We're working closely with BP at Sunbury, but we're not exclusive to BP and Woodside. We've had approaches from other companies. The whole industry sees this as part of the future," the CEO said.
COVID-19 and the resulting restrictions threw up some challenges to the company's testing plans. As a result, BOSS has pushed back full prototype testing in the North Sea until 2021.
"Once it is demonstrated that it works as planned then we move to a fully commercial phase. There's quite a defined path."
BOSS is fully funded to pre commercial work. There will be a need to "build thousands of nodes" and BOSS is considering various options, such as the debt markets. "The key driver is cost. We are aiming for a cheap node price," Illingworth said.