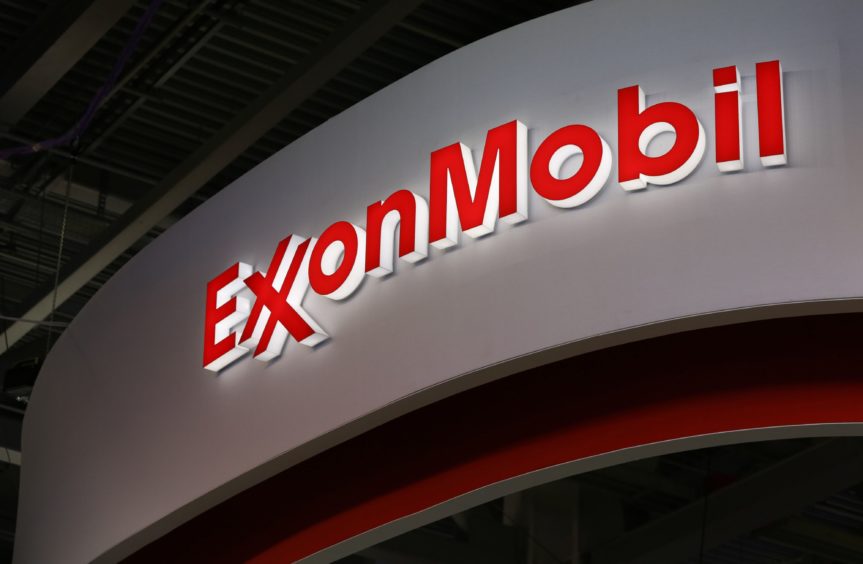 US oil major ExxonMobil was in the red in the third quarter as it showed the effects of lower oil production and prices.
The Irving, Texas-headquartered firm has also announced plans to swing the axe on thousands of employees over the next year.
ExxonMobil said this week it would reduce US staffing levels by 1,900 through voluntary and involuntary programmes.
The company had already said it would lay off 1,600 employees in Europe, including 400 in the UK, by the end of next year.
ExxonMobil's UK footprint includes offices in Aberdeen and Leatherhead, an ethylene plant at Mossmorran, Fife, a major refinery in Fawley, Hampshire, and an elastomer plant in Newport, Wales.
A UK-based spokesman for ExxonMobil declined to say how many employees at its office on Union Wynd in Aberdeen were at risk of redundancy.
It is understood the company is seeking buyers for its UK North Sea oil and gas business.
The company says it has interests in nearly 40 producing fields in the UK Continental Shelf, managed through a joint venture with Shell.
It recorded third-quarter pre-tax losses of £287 million, a severe slump from profits of £3.6 billion for the corresponding period last year.
Revenues were down 29% year-on-year to £35.6bn in the third quarter.
Its upstream division produced 3.7 million barrels of oil equivalent per day during the reporting period, a 6% reduction, while its downstream business' petroleum sales dropped 9% to 5m barrels per day.
ExxonMobil's Q3 pre-tax loss did represent an improvement on losses of £1.3bn in the second quarter of 2020, reflecting global oversupply and Covid-related demand impacts, including economic and government mandated curtailments.
This improvement was driven by an increase in crude prices between Q2 and Q3, though natural gas was impacted by a "lag in crude-linked LNG contract pricing".
In the downstream, higher marketing margins offset lower industry fuels margins, driven by market oversupply and high product inventory levels.
Plans to reduce 2020 capex to £17.7bn from £25.4bn are "ahead of schedule".
Recent highlights include a final investment decision on the 600m barrel Payara development and discoveries at the Yellowtail-2 and Redtail-1 wells, all offshore Guyana.
Recoverable resources on the Stabroek block are now thought to total nearly 9bn barrels.
Chief executive Darren Woods said: "We remain confident in our long-term strategy and the fundamentals of our business, and are taking the necessary actions to preserve value while protecting the balance sheet and dividend.
"We are on pace to achieve our 2020 cost-reduction targets and are progressing additional savings next year as we manage through this unprecedented down cycle."
Recommended for you

Indonesia stacks up low-carbon deals in visit to US