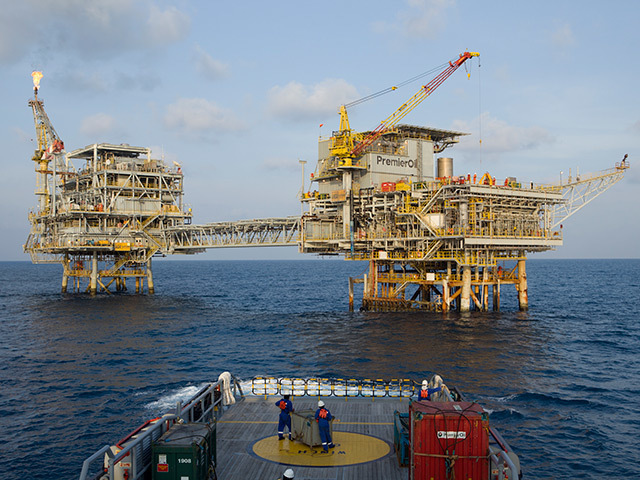 The number of public listed North Sea operators that could be a suitable fit for a reverse takeover have "diminished significantly", according to an industry experty.
Paul Weidman, corporate finance director at advisory firm Gneiss Energy, says that, although the process is a "sensible alternative" to an initial public offering (IPO) for private equity (PE) backed companies, the options are limited.
Discussions around the reverse takeover model, which involves a PE financed firm joining with a public firm in order to bypass an IPO, have come to the fore in recent weeks following Chrysaor's merger of Premier Oil.
The move, which is expected to be completed at the beginning of next year, solidifies Chrysaor's position as the North Sea's largest producer.
Last month, Nathan Piper, head of oil and gas research at Investec, claimed a decline in the valuation of North Sea companies means IPOs are no longer a viable means of exit for private shareholders, potentially opening the door for future reverse takeovers.
Mr Weidman said: "Needless to say, the capital markets remain very difficult for E&P companies. The last significant IPOs in London were in 2018, with Energean and Jadestone. Before that was SEPLAT, which was in 2014.
"Given the dearth of new capital for E&P companies, a merger with an existing listed company or RTO are viable alternatives for longer-term shareholder liquidity.  Indeed, following Chrysaor's merger with Premier, a similar path seems a sensible alternative for the relatively large pool of private equity-backed North Sea companies.
"However, the universe of RTO candidates has diminished significantly.  In 2010, for example, of the 102 junior E&P companies listed in London, 31 had a market cap in excess of £250 million and 46 had a market cap in excess of £100 million.  Of those 46 companies, 11 were focused on the North Sea.
"Today, of the 101 junior E&P companies listed in London, only 9 have a market cap in excess of £250 million and only 18 have a market cap in excess of £100 million.  Of those 18 companies, only three companies (excluding Premier) are focused on the North Sea: Cairn, Serica and EnQuest.  Both Cairn and Serica remain in relatively financially strong positions, and all three are no doubt looking to grow the portfolio, but on the right terms."
As things stand, a merger with one of the emerging players in the North Sea would also be "impractical", according to Mr Weidman.
He added: "There are several smaller companies focused on the North Sea, including Independent Oil and Gas, Longboat Energy and Jersey Oil and Gas, many of which have publicly stated that they are seeking additional assets.
"However, given the current equity valuations of these companies, an RTO with a larger company and the resultant shareholding would make it impractical in the absence of considerable new funds being raised.
"There are a handful of internationally-listed companies focused on the North Sea which may look at a merger with a private company to grow the portfolio or shore up the balance sheet, but the list remains small."
Recommended for you

New North Sea firm launched by former Spirit Energy and Faroe CEOs