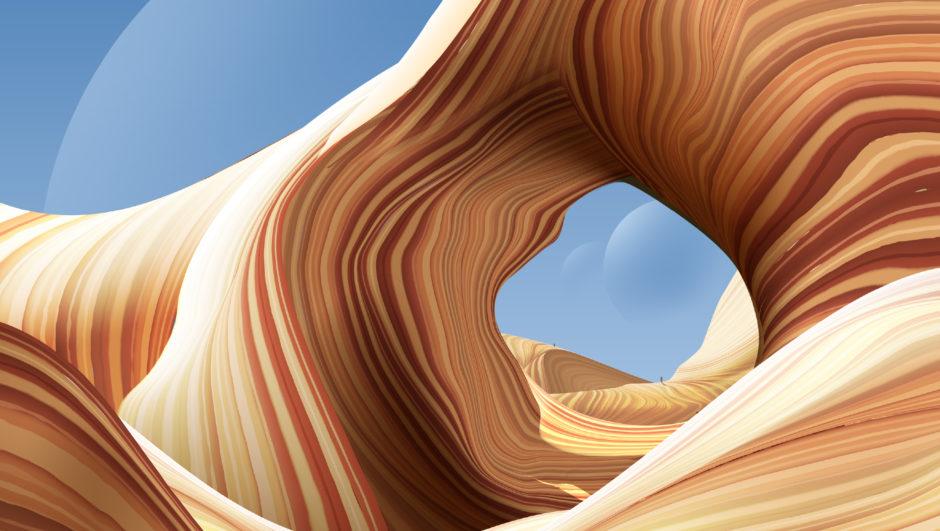 What the future might hold for exploration geology in the oil and gas industry is as unclear as it is for the majority of other professions in the energy sector.
The Covid-19 pandemic continues to deliver body blows to the energy industry and while it will not produce a knockout punch, it also does not seem to be letting up.
North Sea exploration has finished for the year, with the exception of Total's ongoing work in the Moray Firth, and with a barrel of Brent crude oil fluctuating at around $40 a barrel, to what extent it returns in 2021 remains to be seen.
As the driving force behind subsurface investigations, exploration geologists will be waiting with baited breath to see when, and indeed if, oil and gas exploration picks up again.
Even if large-scale exploration and production does return next year, it's widely accepted that it will begin to tail off in the not-too-distant future as the energy transition picks up pace and environmental pressures on the industry grow.
The question that then poses is what will happen to the scores of geologists currently involved in the North Sea exploration industry?
What's next for the Oil and Gas Exploration Industry?
Henk Kombrink worked as a senior exploration geologist for Lloyd's Register before setting up North Sea Core, an organisation that collects and redistributes core around the globe for educational and research purposes.
He thinks that, even though the clock is ticking for the oil exploration process, the current volatility in the oil price means it is far too difficult to determine clearly what the future for the subsurface exploration geology sector will look like.
Kombrink said: "The current crisis amplifies a trend that has been ongoing for a few years already, that is that exploration in the North Sea is trailing off.
"With a drop like this, it's only getting worse but, at the same time, we should also be aware that if the oil price rises again the picture may change very quickly.
"There is a lot of pessimism now but we need to be mindful of the unpredictable nature of the oil price and how that drives the job market for geologists.
"Geologists do not only work in exploration and there's many currently working on producing fields – these need to be managed and there'll still be a need for them to do that.
"While it's inevitable that the North Sea is on the decline, and this crisis is amplifying that, it's too early to conclude that it's all over.
"In the background, there is still exploration going on. It's something you don't really see, but for instance, exploration geologists will have put in a lot of work getting things ready for the Oil and Gas Authority's most recent licensing round."
Geology and the Green Energy Revolution
Despite the eventual winding up of traditional energy sources, industry experts are eager to stress the interdependent relationship between geology and the planned low-carbon long-term energy future.
The phrase "green recovery" has been ubiquitous in the last few months as politicians and environmental groups make the case for mounting a push for net-zero carbon outputs post Covid-19.
Earlier this year the UK Government announced it had freed up £350 million to cut carbon emissions in heavy industry and drive the economic bounceback from the pandemic.
The Scottish Government followed suit, making almost £1.6 billion available to support jobs and end its contribution to climate change.
One of the technologies that will be key to Westminster and Holyrood's carbon net-zero goals is carbon capture and storage (CCS).
According to the Carbon Capture and Storage Association, the process can securely trap 90% of the emissions produced by fossil fuels in electricity generation and industrial processes in underground reservoirs that have had their natural resources depleted.
Work is ongoing on a number of CCS projects up and down the UK and Paul de Leeuw, director of the Energy Transition Institute at Robert Gordon University says geologists have a key role to play in establishing it as a viable solution.
He said: "In the new world of energy, geologists have a massive role to play. With carbon capture and storage, it is up to them to identify where the future storage reservoirs are, where to put the wells and how to best manage them.
"It's the same for hydrogen. It's a new industry, but in the future when we produce it we may also want to store it and we'll need the subsurface community to play a big role in that."
Kombrink agrees there are a number of key technologies that will be prominent in the new energy order that will require geologists' expertise, including CCS and geothermal energy.
He said: "CO2 injection and storage involves using reservoirs that are currently being used to extract oil and gas and, as such, people who know exactly what these basins look like will be required in order to ensure the process works efficiently.
"Geothermal energy, which isn't that big in the UK yet, requires drilling wells and, therefore, it requires geologists too. There's a range of ways in which geologists will be able to help shape and drive the energy transition.
"I know a few people that recently moved away from oil and gas and joined governments and companies looking into nuclear waste disposal sites because these require a lot of geological investigation before it is decided to put it in place.
Moreover, chairman of production geoscience at Aberdeen University, Professor Andrew Hurst says geologists' in-depth knowledge of the lay of the land will be invaluable in expanding renewable exploration geology capabilities.
He said: "There are a lot of opportunities for geologists generally away from the energy sector. Geoscience is the drive for all these different types of energy.
"Whether it's understanding a river and installing a micro hydropower system in the Highlands. Whether it's looking at catchment areas where you can put a dam up and use that for water supply and hydropower. Whether it's understanding the effects of tides and wind for turbines, it all bubbles down to geoscience.
"People will have to retrain and upskill but we should be doing that anyway."
The Potential Future of Exploration Geology
The plethora of opportunities the subsurface sector has to drive the energy transition industry will be welcome to many. The issue that now arises is how geologists cope with the overarching changes to oil and gas exploration methods and processes.
De Leeuw points out this is a sector that has to frequently adapt to different ways of working as digitalisation, robotics and data collection capabilities evolve.
He said: "The subsurface community, which incorporates a range of disciplines including geologists and geoscientists, are incredibly highly skilled. There really aren't that many of them and they're very used to change.
"As we see the new world coming in with more data acquisition, visualisation, artificial intelligence and predictive analysis, that community is in a prime position to deliver that.
"Subsurface workers are going to be better placed to adapt to the changes brought about by the energy transition than someone who has spent 20 years working on platforms and following strict procedures.
"We also need to look at the subsurface community in a wider sense and there's been work examining this. In terms of diversity it's right up there, it's one of the few with a good gender balance. We need to think about how key these communities are in changing attitudes and educating the public, not just their practical use."
One of the challenges now for the industry is to make the case to the next generation that not only is there still a future for exploration geology in the energy sector, but that there is one that will aid efforts to tackle climate change.
As Kombrink points out, environmental concerns mean public perception about oil and gas exploration companies has changed dramatically in recent years and many geologists feel there is "less acceptance" about what they do.
He added: "I think that even when job prospects are good, geologists and others working in the sector move away from it. That is the big difference between the current downturn and previous ones.
"It wouldn't surprise me if that trend continued in the coming years as environmental pressures on the sector continue."
Consequently, de Leeuw says it is crucial they get the message just right if the exploration geology industry is going to attract the talent needed to fill future skills gaps.
He said: "Universities and colleges need to start thinking differently about subsurface careers because at the moment it's all about oil and gas. We need to make prospective students know that they'll be a part of the energy solution, be it finding places to store hydrogen or CO2.
"It's crucial they're aware that they will be responsible for shaping the future of the energy industry.
"We need to be responsive to meet the demands of the industry."
Hurst thinks the focus needs to be on schools and getting kids interested in geology at an early age.
He said: "Geology has to do a better job of selling itself to young people. In Scotland we don't do it as a higher subject.
"If people get into geology it's because they're infected by a love of the planet. Even the most hardened oil man loves to wander along the beach and pick up the shells and look at the pebbles.
"We need to encourage more people to share our passion for the subject because we never know enough. Science has no boundaries and exploration geology is science."
Recommended for you

Interview: Anasuria on 'exciting' first year as North Sea duty holder