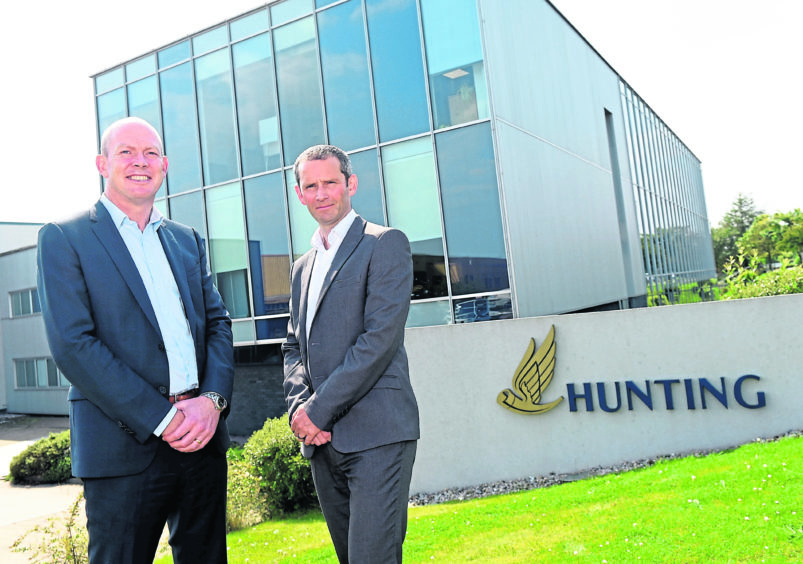 A pilot test of a pioneering microbial technology has delivered a production increase of more than 25,000 barrels at a UK North Sea oilfield.
UK energy service firm Hunting and California-based Titan Oil Recovery claimed their procedure helped record the biggest measured oil output from the tested well on the Scott field in more than five years.
The Organic Oil Recovery (OOR) partnership said the trial, which began in July, had paid for itself in less than a week and brought about a return on investment (ROI) of more than 1,000%.
They did not specify the cost of running the pilot or the amount of revenue that was generated for the Scott operator, Chinese firm Cnooc, which has a 41.89% stake in the field, and its licence partners.
At recent Brent crude prices of around $40 per barrel, the additional 25,000 barrels would generate around £760,000 ($1 million).
But many companies use hedging schemes to lock in the price at which they sell oil at higher levels to protect them from slumps, so this calculation may not be reflective of actual ROI.
OOR is the first technology to come through Hunting's Tek-Hub in Badentoy, near Aberdeen.
Specially prepared nutrient packages are injected into the reservoir where they feed indigenous microbes, which can multiply exponentially.
This army of microbes spreads throughout the formation, helping to break up and mobilise previously trapped oil droplets, which are then produced.
It is hoped the pilot on Scott, 115 miles north-east of Aberdeen, will lead to another treatment involving the injection of a much larger volume of the OOR nutrient package into the reservoir next year.
Hunting believes OOR can substantially prolong the production of ageing reservoirs, adding decades to the North Sea's lifespan.
Hunting finance director Bruce Ferguson said OOR lets producers concentrate on their existing wells, reservoirs and resources to ensure maximum recovery, saving time and money.
Mr Ferguson added: "This first test confirms what we've known all along: that green technology can help us get more oil out of existing reservoirs."
The process also reduces the production of highly-corrosive hydrogen sulphide.
OOR general manager Roger Findlay said: "The opportunities for this technology are endless and we can't wait to introduce and apply OOR technology more widely in the North Sea and beyond."
Andrew Bostock, Cnooc's subsurface manager for the Scott area, said the pilot had produced "promising results", adding that the technology could be "implemented without a large offshore footprint".
Scott licence partners include Dana Petroleum, 20.64%, Edison E&P, 10.47%, Neo Energy, 5.16%, and Mol Group, 21.84%.