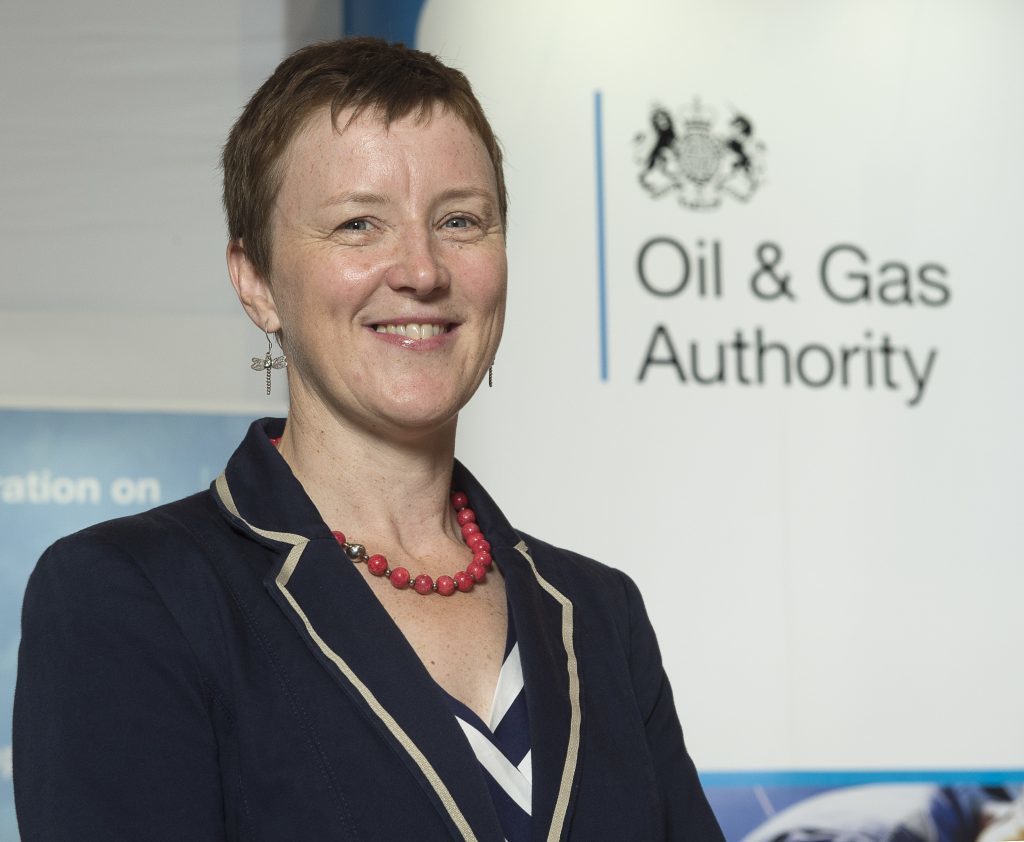 Ensuring that North Sea exploration drilling gets "back on track" next year will be a key part of efforts to help the industry get back on its feet.
Brenda Wyllie, the Oil and Gas Authority's (OGA) Northern North Sea and West of Shetland manager, delivered the keynote address at the opening of the Society of Petroleum Engineers (SPE) Aberdeen Section's Topsides UK virtual conference yesterday.
Themes at the centre of this year's event, which was originally due to take place in May, range from "enabling the supply chain" to "maintenance and reliability excellence".
Exploration drilling activity on the UK Continental Shelf is on course to reach a record low in 2020 as a result of the Covid-19 pandemic's impact on company's budgets and offshore manning levels.
Recent analysis from Rystad Energy showed use of offshore drilling rigs globally underwent the largest monthly drop in two decades.
Ms Wyllie highlighted that the majority of reports on energy transition have oil and gas as part of the energy mix up to "2050 and beyond", meaning security of supply is crucial.
She said: "The UK has a shortfall in supply versus demand of hydrocarbons so it's important for our industry to keep projects moving forward.
"Sometimes the UK's LNG market imports products that have a much higher emissions intensity than our own home grown fuel sources, so it's always important to look at that supply chain.
"This industry really has the expertise and the infrastructure to help drive forward net zero initiatives and we should be proud of that."
She added: "Exploration is still alive and kicking in the basin but we have seen a slight drop off in the activity, specifically this year. Covid has hit exploration drilling campaigns and it'll be important moving into 2021 that we can get that back on track because it's the feedstock for many of our projects going forward."
During the session, which was entitled "the future and energy transition", leading figures from the industry set out the technology and skills needed in order to meet net zero targets.
Martyn Tulloch, head of the Net Zero Solution Centre at the Aberdeen-based Oil and Gas Technology Centre (OGTC), claimed there's a need to address offshore flaring on a "cultural" level.
He pointed out that just 7% of Norway's operational oil and gas emissions are from flaring, compared to 23% in the UK sector, and that flare gas recovery systems, which aim to recover releases, are something the OGTC is exploring.
Unnecessary flaring is something the OGA is trying to crack down on and the industry regulator recently announced it was exploring "tougher measures" in an effort to deter operators.
Mr Tulloch said: "It's an area of real importance and we'll share more information on flaring in the OGTC's emissions reductions report which will be published before the end of the year."
Scott Crawford, instrument and controls engineer at the European Marine Energy Centre in Orkney, also stressed the need for the industry to pinpoint the "barriers" to the deployment of low carbon technology and to "knock them down".
One example put forward was putting up levies because, as things stand, it's "cheaper to buy carbon taxes" than it is to "roll out a carbon capture and storage scheme".
Recommended for you

Can oil ever be green? Norway turns to wind-powered drilling