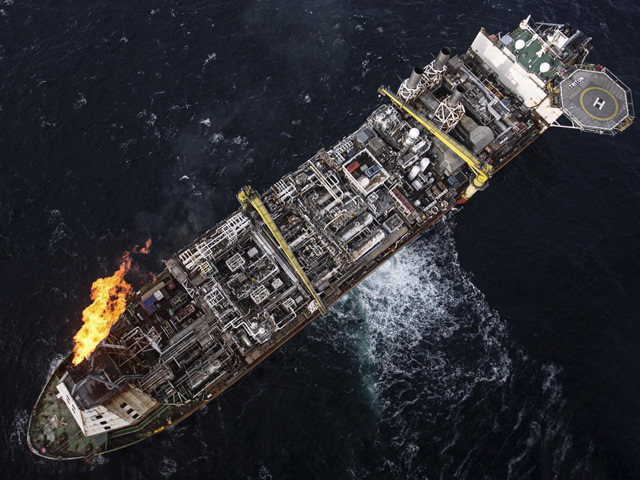 UK oil and gas industry figures have stressed the need to protect indigenous hydrocarbon production amid the nation's drive to net-zero.
Steve Edwards, chief executive of Tailwind Energy, said the billions of barrels of oil and gas remaining in the UKCS underpinned a whole industry and were a huge economic prize to the Exchequer.
The UK's target of achieving net zero by 2050 is enshrined in law and the country's oil industry has jumped to the challenge.
In June, industry body Oil and Gas UK said the sector had pledged to halve emissions by 2030.
The Oil and Gas Authority is updating its maximising economic recovery strategy to include a requirement for industry to help the government reach its net-zero target.
Both organisations have made clear that oil and gas will remain an important part of the country's energy mix for decades to come.
Speaking at SPE's finance and investment conference, Mr Edwards stressed the need to "steward" the transition "very carefully".
"My message is simple, don't throw the baby out with the bathwater," he said.
"We know where we need to get to but we've got to pace ourselves and get there in a careful and joined up manner.
"I just hope we don't let one aspiration destroy the reality of the other side of the equation."
David Hemmings, vice president, business development and commercial at Neptune Energy, spoke of the importance of understanding the "law of unintended consequences".
Mr Hemmings said industry had to provide security of supply with the lowest carbon intensity possible.
He pointed out that indigenous gas from existing infrastructure had a smaller carbon footprint than imported LNG.
"We've got to use our resources carefully," he said, echoing Mr Edwards during the webinar, which focused on the upstream sector's attractiveness to private equity amid gathering momentum towards net zero carbon and new ESG trends.
Tailwind has about 45 million barrels of oil equivalent "on its books" with a "runway" to increase that to around 67m over the next two or three years, Mr Edwards said.
The UK-focused company, whose equity partner is Mercuria, entered the North Sea through the 2018 acquisition of Shell and ExxonMobil's stakes in the Triton cluster.
Tailwind followed up its maiden acquisition by swooping for EOG Resources' UK business.
It delivered first oil from a redeveloped Gannett E field in late 2018 and last month brought a new well on stream at the Bittern field.
Mr Edward hopes to deliver first oil from its wholly-owned Evelyn discovery and a fourth well on Gannett in late-2022, at a combined cost of around £150m.
Tailwind also has a 25% stake in the Serica-Energy operated Columbus project, from which first gas is expected next year.
Mr Edwards said he still saw sufficient growth opportunities in the UKCS to negate the need for Tailwind to "break its borders".
He said: "We've got robust production of 15-16,000 barrels of oil equivalent per day depending upon efficiency and uptime of facilities for the next 4-5 years, after which the portfolio will enter into a natural decline.
"Within that timeframe we'll be looking at developing more organic opportunities and looking in the M&A space to plug the gap.
"It's really not at all a bad thing if we just live with the decline in our port.
"We can return the value to our shareholders and turn the lights out when our fields reach COP."
Recommended for you

Net Zero Workforce in pictures