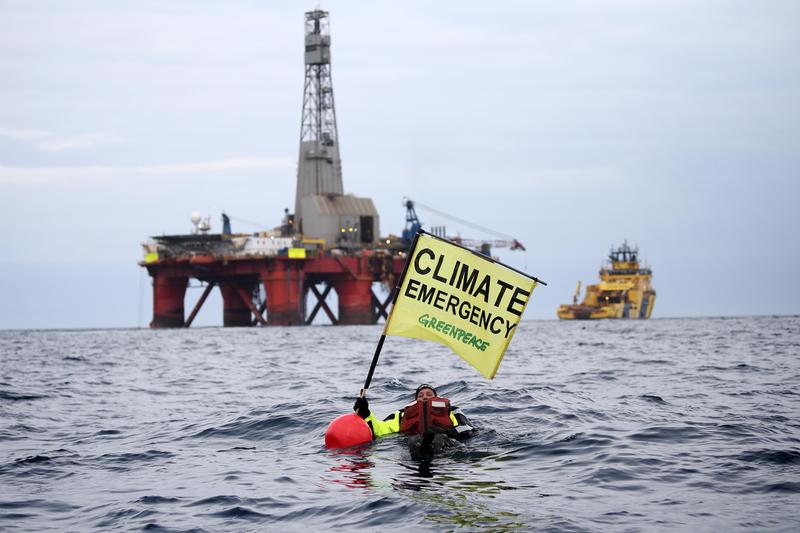 Greenpeace has been told that its activism in the North Sea crossed "the line" and "put lives at risk", during the inaugural ETIDEX event from Energy Voice.
During the Energy Transition Ideas Exchange on Thursday, senior climate adviser for Greenpeace, Charlie Kronick, clashed with Neil Smith, partner and head of dispute resolutions at law firm Burness Paull.
Greenpeace has carried out several protests in the North Sea recently, including a 12-day episode last year when campaigners chained themselves to the Paul B Lloyd Jr rig in the North Sea.
The activist group highlighted that no one was hurt in these incidents and that its staff are "highly trained".
Viewers of the ETIDEX event were asked whether activist organisations have been a positive contributor to the energy transition, to which 60% replied in favour.
Mr Smith highlighted that he's worked extensively around health and safety law for offshore rigs and vessels which "are really dangerous environments" even without protests.
He said: "For me, the non-violent direct action strays over the edge of acceptability is where there's a risk of other lives being placed potentially in danger.
"Now that's clearly not the case when you're looking at a sit-in in an office, or dumping manure at the door of an oil company, but once you're in the territory of people chaining themselves or attaching themselves to the outsides of rigs and vessels that are otherwise working, there's a shift there.
"Because what you're doing is forcing others to put themselves at risk of harm in order to remedy the situation.
"Once you stray into the territory of putting other lives at risk, that's the line for me."
"Incredibly highly trained"
Mr Kronick of Greenpeace replied to Mr Smith's comments that, while their North Sea work is "high-profile and high-risk", the teams are well-trained.
As well as the Paul B Loyd incident, Greenpeace last year boarded the Brent Alpha platform, both of which resulted in legal cases.
The group returned to Brent this year, protesting from outside the 500m safety zone.
Mr Kronick said: "The only people I know of who have ever been injured in the nearly 50 years of Greenpeace existence, and my 30 years working, has been Greenpeace staff.
"The only person ever killed was killed by State security services. Our staff, teams and activists are incredibly highly trained and often have the same skills and certifications of people who work both on rigs and drive rescue boats, including me.
"I have an inshore rescue boat qualification which I obtained in Stonehaven in Scotland, probably the best place in the world to train for such things."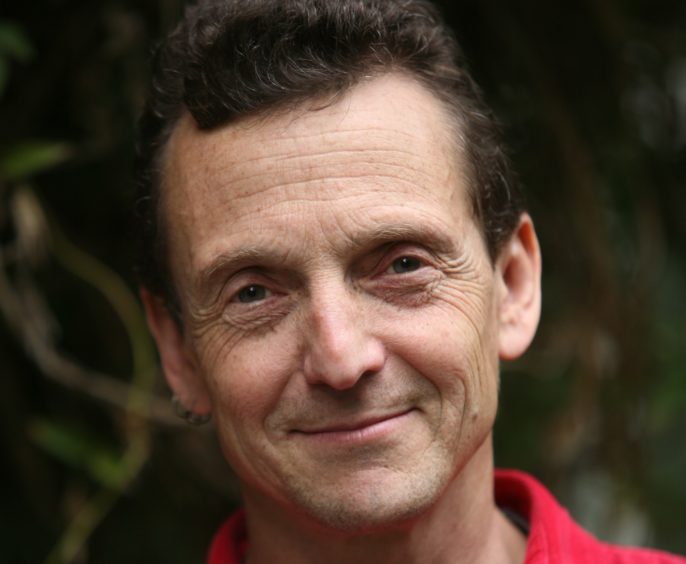 In December, Shell won a court order banning environmental groups from boarding its oil platforms.
Greenpeace has also been fined over the earlier Paul B Loyd incident, which was in protest to a BP North Sea development.
However Mr Kronick remained resolute on the positive role of activism.
He added: "I don't think that level of concern (on climate change) would have been reached had it not been for the commitment of a really broad movement base of people, certainly not just Greenpeace, but people from all across the spectrum in the UK.
"Climate change is really serious, environmental destruction is really serious, protest is really serious and we take it really, really seriously.
"And the key thing is the commitment to non-violent direct action and to avoiding the harm, certainly to people's lives, at all costs no matter which side of the boat they're on."
Recommended for you

The long arm of the law: North Sea assets as targets for protests