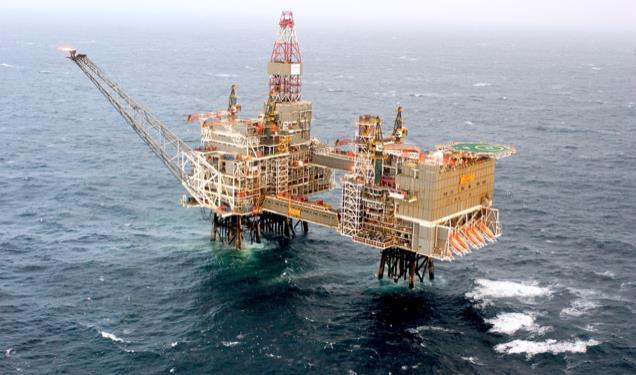 Parkmead Group, of Aberdeen, has widened its search for a host facility for its Greater Perth Area (GPA) project in the central North Sea.
The London-listed firm has been in talks for more than a year with Chinese operator CNOOC about using its Scott platform to receive oil from the GPA.
Parkmead said it was still involved in commercial discussions with CNOOC, but revealed this morning that it was also speaking with "other operators in the vicinity".
The company said new opportunities had arisen during the year for developing GPA, thought to be capable of producing 75-130 million barrels of oil equivalent (boe).
Parkmead also said new infrastructure studies showed there would be no "technical hurdles" to producing Perth oil from the wells all the way through to the onshore facilities.
Parkmead continues to reprocess seismic data covering the Skerryvore prospect, which contains three "stacked" targets thought to contain 157m boe.
The firm provided the updates in its full-year results statement, which showed Parkmead slid into the red in the 12 months to June 30, 2020.
Pre-tax losses totalled £792,000 for the reporting period, down from profits of £4.8 million in 2018-19, as revenues were halved to £4m.
Parkmead's loss largely caused by a £1.6m impairment charge linked to the release of non-core acreage from its portfolio.
Gross profits totalled £1.3m, down 78% year-on-year.
The business' figures were hit by a drop in gas prices caused by oversupply into the European market and the impact of Covid-19 on demand.
The pandemic has delayed the development of the Platypus gas field, 15%-owned by Parkmead, in the UK southern North Sea.
Operator Dana Petroleum had hoped to make an investment decision in the second quarter of 2020.
But Dana said in August it would "re-engage" with suppliers to "understand the viability of sanctioning" Platypus in mid-2021.
Parkmead executive chairman Tom Cross built up Dana into a successful exploration company before it was bought out by South Korea's national oil firm in a hostile takeover in 2010.
Since then, he has been focused on leading Parkmead, whose current production comes from four onshore gas fields in the Netherlands, where further development opportunities are being weighed up.
Company bosses said financial performance would have been worse, but for Parkmead's "strict financial performance" and low operating costs of $9.9 per barrel.
The company, which had cash balances of £25.7m at the end of June, said it was in a strong financial position which allowed it to evaluate "further acquisition opportunities in renewables, gas and oil".
Last year, Parkmead bought extensive farmland in Aberdeenshire from a company majority-owned by Mr Cross' family as part of its expansion into renewable energy.
It said today that studies were being conducted for the potential development of a large wind farm, while the divestment of non-core acreage is on the cards.
One of the areas Parkmead acquired sits adjacent to the 33 turbine Mid Hill wind farm near Stonehaven.
Mr Cross said: "Parkmead is well positioned for the future. We have excellent UK and Netherlands regional expertise, significant cash resources, and a growing portfolio of high-quality assets.
"The group will continue to build upon the inherent value in its existing interests with a balanced, acquisition-led, growth strategy to secure opportunities that maximise future value for our shareholders."
Jonathan Wright, research director at stockbroker finnCap, described Parkmead as an exploration and production company "for all seasons".
Mr Wright said Parkmead's diversification into renewables provided a degree of "future proofing" and opened up a new "investor-friendly" avenue of growth.