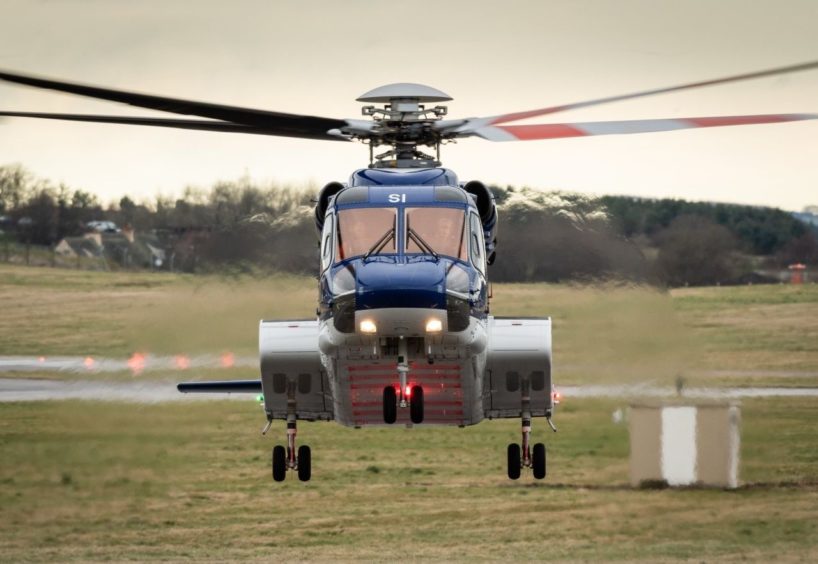 Engineering service group Babcock International said today that market conditions for its oil and gas aviation business were "extremely tough" in the six months to September 30.
Babcock said it made a "small loss" on those operations, which were hit by significantly lower flying hours during the period due to Covid-19.
Oil and gas companies started reducing their offshore crew numbers in the spring so that they could offer single occupancy cabins and keep a lid on the spread of the virus.
And when crude prices plummeted North Sea platform operators scaled back their activities to focus on maintaining existing production, meaning fewer people were required offshore.
Babcock's oil and gas business, most of whose UK North Sea flights are operated from bases in Aberdeen and Sumburgh, Shetland, also missed out on some contracts in the last financial year, denting its figures.
In June, Babcock's then-chief executive, Archie Bethel, referred to oil and gas aviation as the group's "area of weakness", weighed down by challenging market conditions, key contract losses, lower pricing and fewer flight hours.
But positive news arrived the following month when the company won contracts worth around £200 million to provide flights for French energy giant Total in the UK and Danish sectors of the North Sea over the next five years.
Babcock started operating the UK services out of Aberdeen for Total in October, taking over from rival firm CHC. It replaced Belgian business NHV for the Danish services.
In March, the company won a five-year contract to provide offshore helicopter services for CNR International, EnQuest and Taqa in the northern North Sea after Bristow lost the deal. Babcock started working on that contract in July.
The group's aviation division, which also has operations in the defence and emergency services sectors, posted underlying revenues of £507.3m in six months to September 30 2020, down from £515m in the corresponding period last year.
The division's underlying operating profits were halved to £32.3m.
Babcock has a rationalisation programme for reducing the size of its 492-strong fleet of aircraft, through sales and ending lease obligations.
The programme will also thin out the number of aircraft variants in the fleet, currently 31.
Babcock International group, whose four reporting segments are marine, nuclear, land and aviation, posted half-year pre-tax profits of £55.3m, against £152.5m last year, while revenues dropped 4% to £2.1 billion.
David Lockwood, Babcock International's new chief executive, acknowledged the firm's performance during the reporting period reflected the Covid-19 impact, disposals and weak trading in civil aviation.
Mr Lockwood said: "In my first three months at Babcock I have spent time seeing many parts of the business.
"Our strengths are clear. We have many high-quality businesses, with a deep understanding of our customers, operating in markets where demand for our expertise is strong.
"At the same time, there are areas that need to be addressed if we are to achieve our full potential.
"The most important aspect will be delivering sustainable free cash flow."
Recommended for you

Russian oil flows halted through pipeline to Central Europe