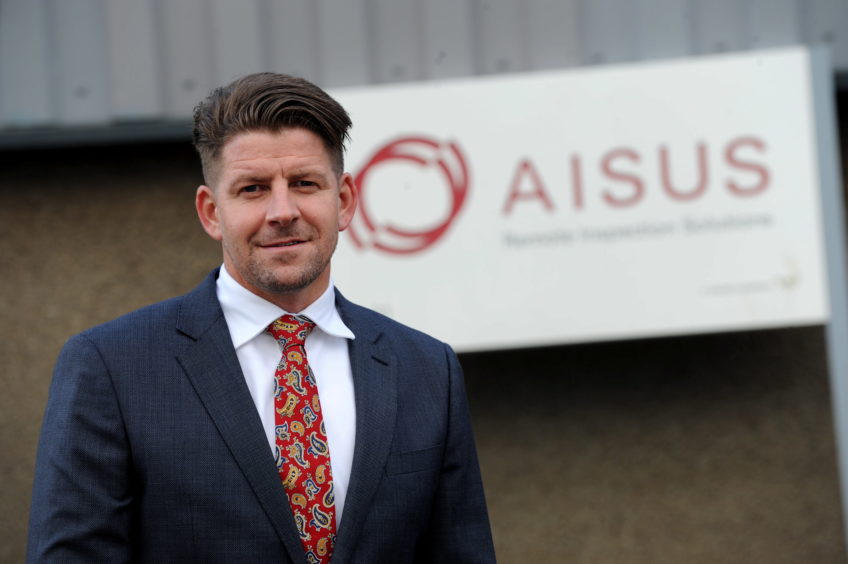 Former Scotland international cricketer Jan Stander is the new managing director at north-east offshore inspection firm Aisus.
Mr Stander stepped into the role at Aisus earlier this month and is targeting steady and sustainable growth for the company, which is part of Valor Group.
He has replaced Andrew Mitchell, who said a month ago on social media channels that his time at Aisus had come to an end and that he was looking for a new challenge in business development.
Mr Stander previously held business development roles at Aberdeen energy supply chain companies Optimus, Trac Oil and Gas and First Integrated Solutions.
Now managing director of a company for the first time, Mr Stander said his former postings would stand him in good stead, as would the qualification in business management he recently completed at Robert Gordon University.
Mr Stander said he would focus on making sure the company doesn't overstretch itself at a time when there are so many "unknowns" which make planning difficult, referring mainly to Covid-19.
At the same time, he believes the company has "every opportunity" to grow its turnover by around 20% during the next six to 12 months, from just over £2 million currently.
He said: "Aisus has been growing year-on-year but it's important to grow in a manageable way and to make sure that the quality of service does not go down."
Aisus, based in Bridge of Don, specialises in remote inspection products and services.
The UK North Sea oil and gas industry is the company's biggest market, but Aisus has completed projects offshore Norway, including for Repsol Norge, on its Yme oilfield.
Mr Stander said Aisus also worked on a project involving a substation for a wind farm off the coast of Denmark in the last year.
He said North Sea activity levels had been on the up since October and that his teams were being asked to go offshore for inspection work later this year.
Two of Aisus' offshore technicians and one of its operations team leaders are currently on furlough.
From Port Elizabeth, South Africa, Mr Stander has lived in Aberdeen since 2003.
He worked as a development officer for Cricket Scotland for a spell and qualified to play for the Scottish national team in 2009
Mr Stander was named adult volunteer of the year at the 2019 Aberdeen Sports Awards.
The all-rounder is player/president of Stoneywood-Dyce Cricket Club.
Aberdeen-registered Valor was launched in 2017 by north-east businessman Graeme McNay, its chief executive and a former director of Aisus.
Other group companies include well technology firm Cavitas Energy, AIM Valor and V-TES, formerly North Sea Power Solutions.
Recommended for you
X

Japan Inc readies for face off with Beijing offshore Vietnam