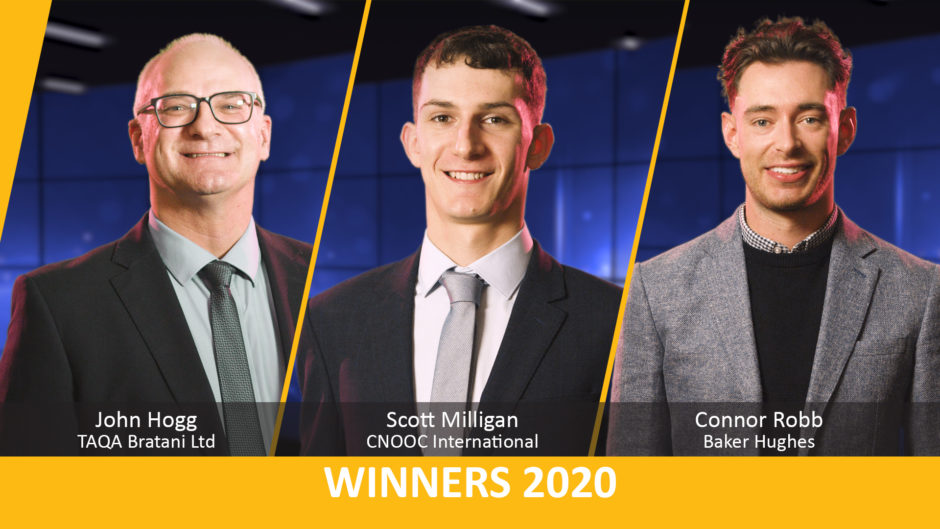 The achievements of the UK oil and gas industry's leading lights were celebrated in a virtual awards ceremony last night.
Industry body Oil and Gas UK (OGUK)'s annual prize-giving – a highlight of the sector's cultural calendar – was shown on social media channels and online platforms due to Covid-19.
A total of 27 finalists from more than 90 entrants contended for the 10 trophies.
Aberdeen-based health and safety consultancy Omniscient Safety Innovations (OSI) scooped two of the gongs, including one in the category for innovation by small to medium-sized enterprises.
OSI also won an "audience" award, which was given out for the first time this year.
OGUK asked people to vote for the finalist they thought deserved special recognition for their "extraordinary work" in 2020.
More than 19,000 people took part in the ballot, with OSI topping the pile with in excess of 3,000 votes.
Individual award-winners included John Hogg, Taqa Bratani's director for health, safety, security, environment and quality.
Mr Hogg was named mentor of the year for his commitment to aiding learning and improvement across the industry.
Baker Hughes project manager Connor Robb was crowned graduate of the year after being identified as a future leader by peers.
Scott Milligan, trainee mechanical technician at Cnooc International, was named apprentice of the year.
Spirit Energy was top dog for workforce engagement, while Baker Hughes was honoured for its efforts to promote diversity and inclusion.
The gong for business innovation, large enterprise, went to Petrofac.
Exploration and production giant Total was best in class in the energy transition section and Fairfield Energy won the prize for excellence in decommissioning.
OGUK chief executive Deirdre Michie congratulated all winners and finalists for their "phenomenal" achievements.
Ms Michie said the "amazing" event was a "super way" to acknowledge great people and their successes.
But she warned the sector was facing stronger headwinds than ever before.
This year is likely to be remembered as a particularly bleak 12 months for the North Sea oil and gas industry.
Brent crude prices started 2020 near the $70 mark but collapsed in March and April to the pandemic taking a huge bite out of demand and the collapse of an international production pact.
Fears over storage shortages were added to the toxic mix, taking the global benchmark below $20 at one point.
Oil and gas companies reacted by cancelling and delaying projects to protect their balance sheets.
They also reduced manning levels offshore to prevent outbreaks of the virus. As a result, thousands of North Sea workers have been made redundant.
Trade union bosses said earlier this week that as many as 12,000 may have been laid off over the past nine months.
OGUK said its warning, first delivered in April, that 30,000 jobs could go by the end of next year still stood.
But oil markets provided a boost yesterday when Brent crude edged above $50 for the first time since March.
Ms Michie said: "Looking to 2021, I believe the North Sea grit the people in our industry are known for will continue to help us move forward, with courage, co-operation and commitment."
Recommended for you

Oil majors and services giants in running for OEUK Awards 2022