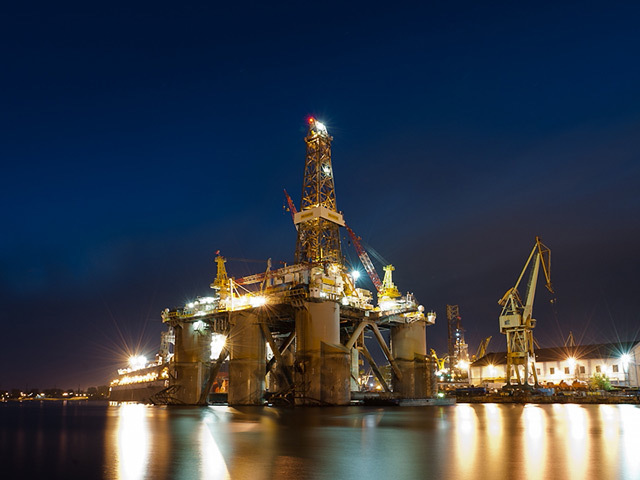 Bosses at Serica said today that work to bring a third well at the Rhum field into production has run into "frustrating" and costly delays.
Awilco's WilPhoenix rig began operations at the field in October but progress has been "slower than anticipated" due to a technical problem with equipment on the vessel and poor weather.
The technical glitch resulted in 28 days of downtime while the harsh northern North Sea conditions halted work for 11 days, meaning operations won't be completed before late January.
As a result, the project will cost Serica £3 million more than expected.
The London-listed company said that figure could have been higher, but for some financial protections built into the agreement with Awilco.
During periods of inactivity due to weather, the day-rate paid for the rig is reduced and for periods of downtime longer than 24 hours, no day-rate is payable.
Serica chief executive Mitch Flegg said the delays were frustrating but did not affect the project's viability or long-term value.
Mr Flegg said: "We are not prepared to take shortcuts, despite the slower than hoped progress, as we remain fully committed to a safe execution of the originally planned work scope."
The third Rhum well has been shut in since former operator BP ran into technical issues during the completion phase. It required intervention work to bring it online.
Serica bought its operated stakes in the Bruce, Keith and Rhum fields from the oil major in November 2018.
It also acquired interests in Bruce and Keith from BHP, Marubeni and Total.
Production from the three fields averaged 24,100 barrels of oil equivalent (boe) per day during the most recent three-month period.
Adding Serica's stake in the Erskine field, the group's total output was 26,300 boe per day, which the company described as "solid production performance".
The company said it had been boosted by the recent recovery in gas prices. More than four-fifths of its production is gas.
It was also awarded four new blocks near the Bruce platform during the 32nd licensing round.
Serica said the blocks contained several "leads" which could be developed using existing infrastructure.
And Serica has withdrawn from Namibia so that it can focus more on its North Sea business.
Serica was awarded Licence 047 in Namibia in November 2011. BP farmed into and subsequently exited the licence.
The company said: "The pace of exploration activity in Namibia has been slower than we hoped, and the development of any discovery would likely have been expensive, time consuming and inconsistent with our sustainability objectives."
Recommended for you

Production drives 88-fold profit surge at Serica Energy