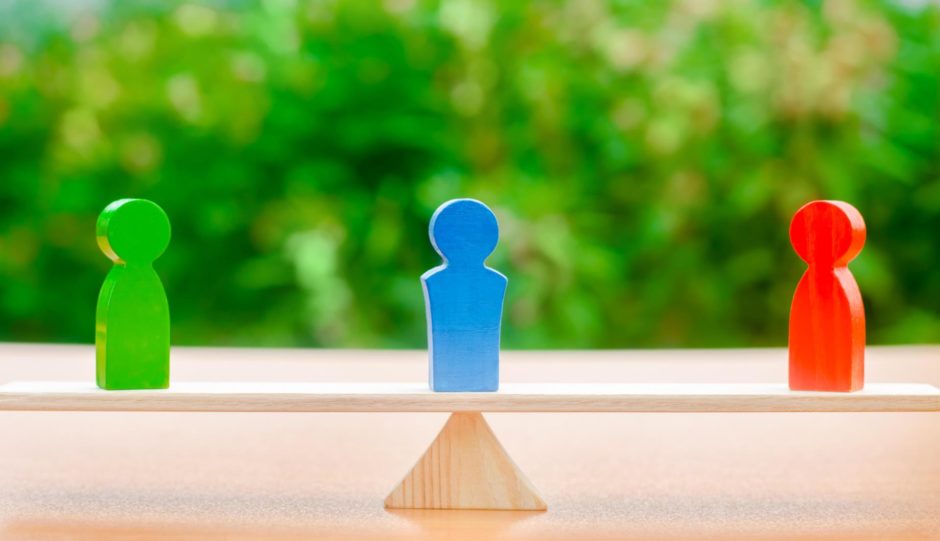 The head of disputes and sanctions at the Oil and Gas Authority (OGA) isn't in the business of giving companies nasty shocks.
But sometimes surprises are unavoidable, particularly for operators who are unaware of the regulator's clout, said Jane de Lozey, who was appointed in April after 14 years at the Serious Fraud Office.
"I was surprised by comments from some operators who were surprised the OGA could intervene on its own initiative when we thought the maximising economic recovery strategy was being impacted," de Lozey said.
"I'm trying to disabuse people of that. Of course I can intervene if I think MER is being impacted.
"We do have the power to do that. We are well equipped and have the tools to take regulatory action."
One thing licensees should be in no doubt about is the OGA's desire to see regulatory compliance improve, said de Lozey, who replaced Kalpesh Brahmbhatt.
In June 2019, OGA regulations director Tom Wheeler wrote an open letter saying some issues were taking too long to resolve or were ending up in deadlock between disputing parties, threatening MER.
Wheeler said the OGA wouldn't intervene for the sake of it, but that when it did, it would be proportionate and guided by evidence.
Last year, the OGA published a "thematic review" into industry compliance, finding that while the sector was improving, it was important for standards to be maintained and for a minority to "catch up".
In particular, there was room for improvement around managing production, flaring and venting consents and the promptness of licence extension requests.
De Lozey said the OGA was concerned about "breaches" which were continuing to take place and urged offending operators to "up their game".
Her early impression of the sector is that the UKCS boasts a lot of very good operators, but that a few are "tripping up".
When it comes to disputes between companies, de Lozey said some were butting heads on commercial issues when trying to get deals over the line and required assistance.
Issues are also arising when one company seeks access to another's infrastructure or licence acreage in an effort to develop its own resources.
In addition, decommissioning liabilities are going to be a "growth area", de Lozey predicted.
And so the OGA launched a "mediation pilot" last year with the aim of resolving disputes between licensees with the help of a neutral third party.
This would be quicker and less costly than a decision being handed down by a judge at the end of a lengthy court battle.
It is also preferable to having the OGA come in and use its powers to draw a line under an argument.
De Lozey said she was encouraged to see there had been good uptake on the pilot.
She said: "I do not want to take sanctions action if it can be avoided, but there are only so many times you can offer to help and point out failings without people taking it on board.
"We'd rather see companies negotiating between themselves. They know their own business, but mediation is good for coming up with creative solutions.
"It's better than going through the OGA or the courts. It's a more cost effective way of dealing with disputes."
De Lozey said problems often occur when companies which don't have an existing relationship are trying to find common ground.
"Joint venture partners are used to falling out and making up again," she said.
"It's harder when you are not already in a relationship and you're trying to drill a well and you need someone else's cooperation. Those are the more difficult cases.
"It's evident that some companies are feeling the pressure and that makes negotiations difficult.
"We recognise that. My commercial lens is finely tuned so I can be pragmatic."
The OGA's sanctions powers include issuing enforcement notices, imposing financial penalties of up to £1 million, revoking licences and removing operators.
De Lozey said she had not had to use these powers "in anger" yet, but there are a couple of cases where the OGA is "actively considering" wielding them.
She said: "We wouldn't do it lightly. Even opening an investigation might have an impact on a company so we hope not to use our powers in anger.
"We spend more time in meetings speaking to people to help them see where things might end up."
De Lozey conceded it was "hard to quantify" the impact of the OGA's involvement.
But she said some work had been authorised sooner than would otherwise have been the case without OGA intervention.
"I'm not going to take all of the credit, but things that were dragging on for a while are moving now because people want to keep away from sanctions investigations," she said.
De Lozey also believes the OGA's willingness to put information about disputes in the public domain acts as a "deterrent".
In 2019 the OGA published details of its investigation into a dispute between Spirit Energy and Neptune Energy.
Spirit wanted to develop its Pegasus field as a tieback to the Cygnus platform in the southern North Sea, but operator Neptune said the installation wouldn't have enough capacity to receive the additional production.
That episode pre-dates de Lozey's appointment at the OGA, but she knows no one wants to see their dirty laundry aired in public.
She said: "I would hope our guidance is clear about publishing information.
"When we write to parties we flag that up, so I would hope no one was taken by surprise and knew what was coming down the line.
"We're not trying to humiliate people, but we want people to know the outcome if something similar happens again."