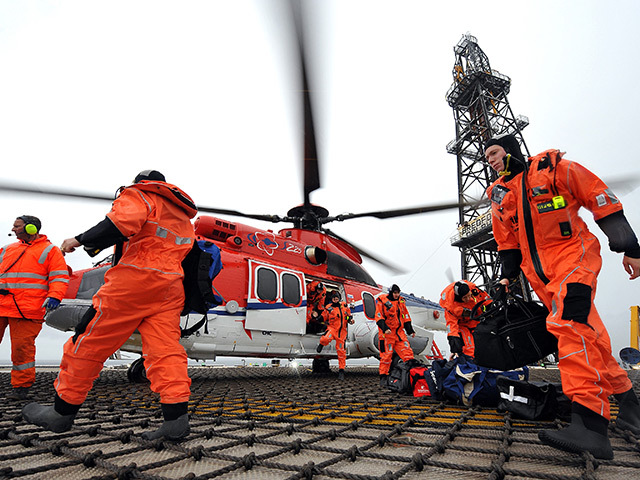 Employers and unions have given themselves extra time to conclude a new collective bargaining agreement for thousands of North Sea workers.
Jake Molloy, chairman of the Offshore Coordinating Group, a coalition of trade unions, said talks were progressing and that he was confident of a positive outcome.
But Mr Molloy said more time would be required to "nail down" the final details and consult the workforce.
He said both sides had spent too long on the ESA to rush and fall at the final hurdle.
Employers and unions had hoped the ESA would be ready by year end so that it could replace the Offshore Contractors' Partnership Agreement (OCPA), which was to be dissolved at the end of 2020.
Mr Molloy said the terms of the OCPA would be adhered to while talks continue, possibly until the end of January and beyond.
The OCPA, which set minimum rates of pay and standards for employees, had been negotiated by the Offshore Contractors' Association (OCA) and unions since 1995.
Signatories — namely Aker Solutions, Brand, Muehlhan, Petrofac, Stork, Worley and Wood — decided earlier this year that the agreement should be scrapped.
They felt it was outdated, convoluted and put them at a disadvantage to rivals who didn't adhere to it.
But they have been working with unions on a more suitable package of terms and conditions, the ESA.
They have managed to get Altera, Altrad, Kaefer, Navitas, ODE, Oleochem, Ponticelli and Semco Maritime to join their ranks and help develop the new pact.
If the ESA gets over the line with the current set of participants, it would cover around 5,200 workers.
ESA project leader Gordon Stirling told Energy Voice in November that the deal would include a "rate adjustment mechanism" linking pay with oil and gas prices.
Mr Stirling insisted the move would not lead to "wild fluctuations" in pay rates for offshore crew members.