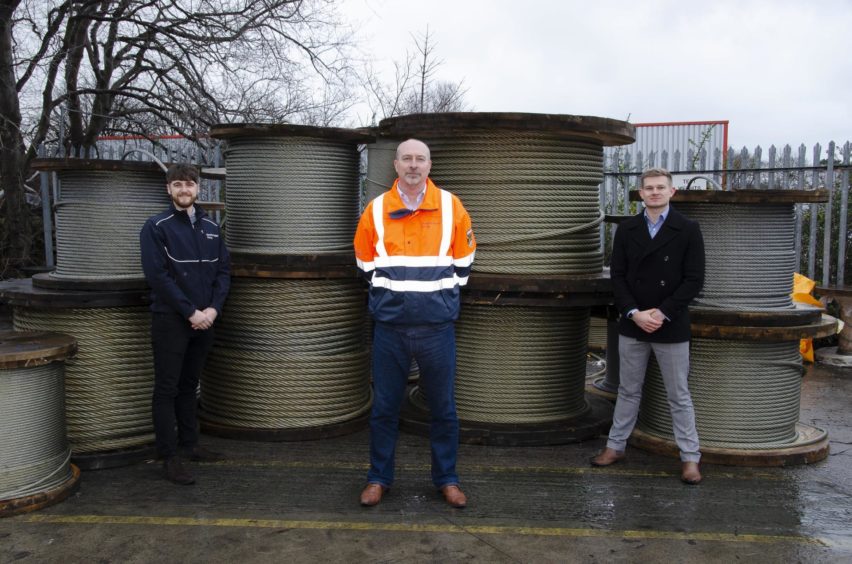 An Aberdeen-based wire and fibre rope solutions provider has announced the appointment of three new "key members" of staff as it targets "ambitious growth plans".
In the last two months, Hendrik Veder Group's site in Bridge of Don has secured several new contracts, with the success put down to the increased adoption of "new propositions".
The 220-year-old Rotterdam-headquartered company provides innovative, durable and sustainable steel wire and fibre rope products and lifting solutions to the offshore, maritime and other industries.
It has bases across Europe, including in France, Poland and Norway, which the company claims makes it "ideally positioned" to maximise accessibility.
Hendrik Veder is now expanding its base in the north-east with Bertwin Zonneveld taking up the position of UK managing director, following a period served as interim.
Mr Zonneveld, who was previously the firm's chief commercial officer and has more than 20 years of experience at director and senior management level, decided to extend his stay after seeing the "further potential in the team and the region."
Meanwhile, Kyle McAskill and Peter McDougall have also been appointed as sales managers at the company.
Commenting on the news, Mr Zonneveld said: "I've developed a strong connection with the local culture, the team and the company. Now, I'm ready to take up the challenge of helping Hendrik Veder Group achieve our ambitions in the UK market. Our goal is to help maritime and offshore companies operate more sustainably while lowering their costs with our innovative process approach.
"When it comes to lifting, hoisting and towing, we take the entire process into account from maintenance, refurbishment and services, to certifications and inventory management. Our integral process approach delivers clear added value by making operations smarter and more efficient.
"We are still recruiting new members to our sales team in the UK and improving in IT, including adopting efficient ERP systems. Our vision is to fully tap into our company's potential.
"We are very confident, which means we're investing in our growth, even at a time like this. We'll also be taking full advantage of all the options our company has at its disposal, whether it's synthetic ropes, larger-diameter steel cables or worldwide inspections."