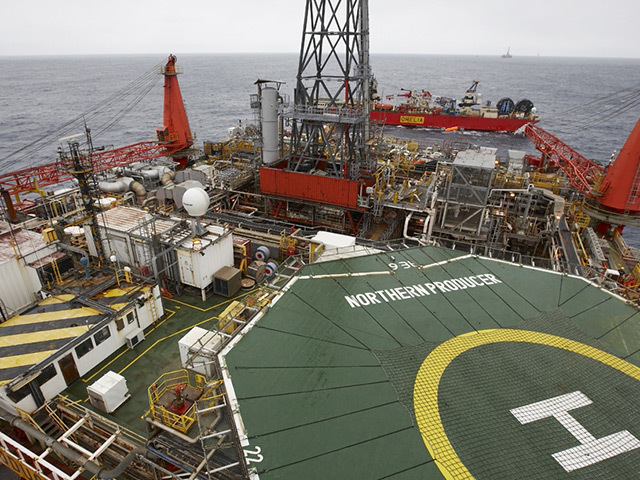 EnQuest is targeting a sailaway date "early" in the second quarter of next year for its Northern Producer vessel.
The firm called time on the Dons fields earlier this year, which have been produced via the vessel since 2009.
In decommissioning documents submitted to the UK Government, EnQuest said the 11,000 tonne Northern Producer will be towed away, with its future then determined by Qualimar Shipping, who own it.
The Northern Producer, which started life as a drilling rig in 1976, will either be redeployed for re-use or decommissioned, EnQuest said.
Announcing its decision to end production from the Dons fields back in June, EnQuest declined to comment on Energy Voice's figures that the vessel staffed three shifts, comprised of 50-60 workers each.
At the time it said it was working to "minimise the impact" on employees but has not clarified job cut figures, despite consultations now having been completed.
The second quarter of 2021 is the "most likely" period for sailaway, according to current projections, while work on the entire decommissioning piece could continue into the fourth quarter of 2022.
Qualimar Shipping will be responsible for ensuring any re-use proposals are "credible" and that disposal of the vessel will comply with the IMO Hong Kong International Convention for the Safe and Environmentally Sound Recycling of Ships, the documents stated.
The Dons fields lie around 320miles north-north-east of Aberdeen.
As well as the Dons fields, the firm has also called time on its Thistle, Heather and Alma/Galia fields as the oil price crash impacted their profitability.
Earlier this year EnQuest confirmed it had cut around 500 roles from its business.
CEO Amjad Bseisu said fields reaching the end of their lives was part of a "natural cycle" for EnQuest's portfolio, however the firm has taken steps to replace reserves.
In July, EnQuest acquired a 40% operated stake in the Bressay field from Equinor.
Not far from its flagship Kraken field, EnQuest hopes to use its experience there to unlock the potential of the billion-barrel (in place) field.
Recommended for you

EnQuest hires rig to return Kraken oilfield to drilling in 2025