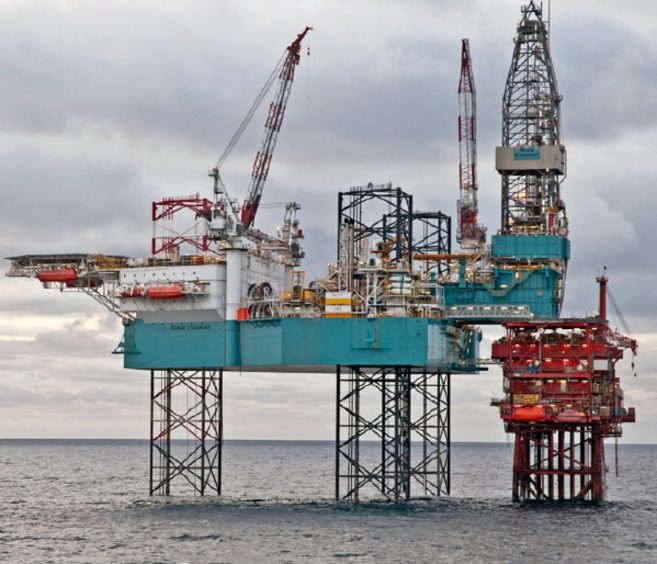 Workers were evacuated from a Valaris oil rig after a Covid outbreak on board on New Year's Day, with questions raised on testing procedures.
Documents seen by Energy Voice confirm a mix of at least 15 workers with positive or suspected cases of the virus were airlifted from the Rowan Stavanger off Norway following the outbreak.
It comes amid claims that Norwegian workers were not required to be tested for Covid prior to boarding the rig, also known as the Valaris JU-291.
However, Valaris declined to comment on the Covid outbreak on board or the claims on testing.
One worker, who did not wish to be named, said: "It's just really, really frustrating when you're trying to follow the rules as best you can and other people are just not caring."
The worker, now required to self-isolate for 10 days onshore, said it feels like staff are being "punished" and not able to go home to their families.
The Norwegian Oil and Gas Association recommends a minimum of a "screening" prior to workers going offshore, while those travelling from outside Norway have a requirement for a negative test.
Exceptions to measures like quarantine are granted in certain cases, though this can differ from operator to operator.
The country's Covid regulations also outline circumstances where testing exceptions could be made, such as those "who are strictly necessary to be able to maintain proper operation of critical social functions or take care of the population's basic needs".
The Rowan Stavanger had been contracted to Equinor in Norway through to December 25, according to Valaris's latest fleet status report issued in April last year.
Valaris, the world's largest offshore drilling firm by fleet size, entered Chapter 11 Bankruptcy in the US in August amid a $6.5billion debt pile.
The London-headquartered company said at the time the move would "reduce its debt load substantially, support continued operations during the lower demand environment and provide a robust financial platform" for the market recovery.