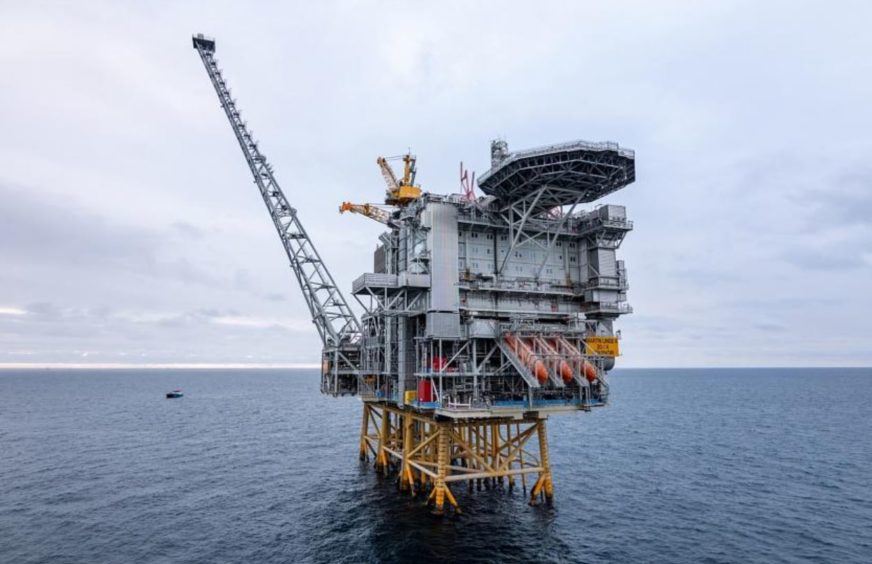 Norway's offshore health and safety watchdog has identified several "serious breaches" on board one of Equinor's North Sea platforms.
The Norwegian Petroleum Safety Authority (PSA) carried out an audit of control, monitoring and safety systems on the Martin Linge installation between October 20 and November 6 last year.
A total of nine breaches of health and safety regulations were identified, as well as three conditions which were categorised as improvement points.
The results of the audit means the Stavanger-headquartered company must now seek the consent of the watchdog before the Martin Linge can begin production.
Equinor was also found not to have dealt with a nonconformity relating to routines and systems for information transfer at shift changes, which was picked up on in a prior inspection.
As a result, the PSA has ordered the Norwegian energy giant to implement the measures necessary to address the outstanding issue.
It is also required to set up a status for "blocked safety functions in the central control room's user interface" and to ensure it is "known to relevant personnel at all times".
Equinor has until January 15 to comply with the order.
The nine nonconformities identified by the PSA on the platform were:
·       overview of blocked safety functions
·       configuration of the alarm system in the control room
·       configuration of control systems and human-machine interface
·       handling of software onshore/offshore
·       follow-up of internal requirements for the safety control system
·       follow-up of improvements in the maintenance system
·       reliable gas detection
·       compensatory measures for safety-critical transmitters which are not locked for remote configuration
·       lamp test on the critical action panel (CAP) in local control room.
The improvement points identified were:
·       expertise requirements for working with industrial control systems
·       unclear assignment of responsibilities when updating redline and master drawings
·       inadequate descriptions in the maintenance programme.
Equinor took over control of the Martin Linge field, which is around 26 miles west of Oseberg, from Total in March 2018.
In a statement the PSA said: "The deadline for complying with the order is 15 January 2021. The PSA has requested that Equinor notifies it when the order has been complied with.
"The report describes identified nonconformities in addition to those which form the basis for the order, and the PSA has requested that Equinor explains how these will be dealt with.
"The company has also been asked to give its assessment of the improvement points observed. The deadline for this has been set to 18 January 2021.
"Equinor requires the consent of the PSA before it can take Martin Linge into use for petroleum operations. When considering the application for such consent, the PSA will follow up that Equinor has complied with the order and that the nonconformities in the report have been dealt with in accordance with the requirements in section 22 of the management regulations."
Recommended for you

Perenco served three safety notices over state of North Sea platform