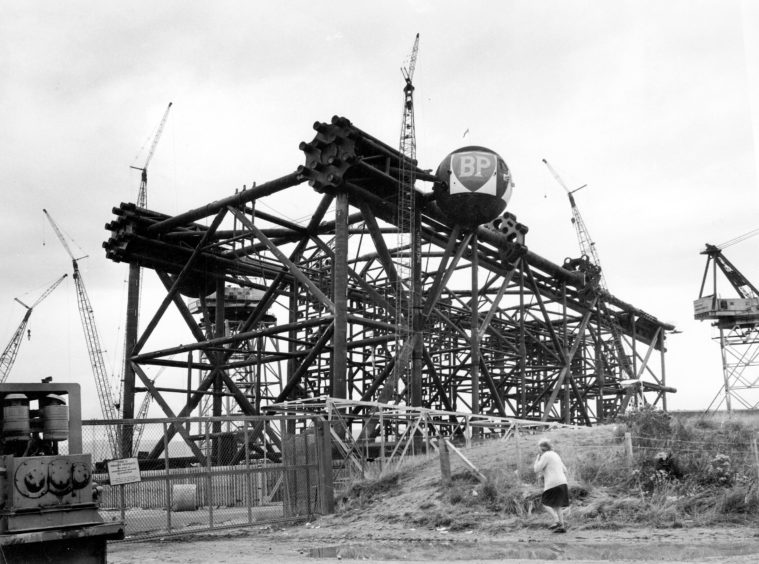 A Bafta-award winning filmmaker is creating a new documentary on how the 1970s oil boom transformed the fate of a small village in the Highlands.
"The Rigs of Nigg" from Don Coutts, being filmed for BBC Scotland, will look at the economic surge, and problems, as thousands of workers flocked northward to reap the benefits of newly-discovered North Sea oil.
Mr Coutts, who lived around the Cromarty Firth for 25 years, hopes it will showcase a "secret history", unknown to many Scots, highlighting "rural and highland stories that are rarely heard".
The hour-long film on Highland Fabrication (Hi-Fab) will go into how the once unemployment-plagued area became a hotbed for high wages, and the race to create structures, previously thought impossible, to exploit the newly found Forties field in the North Sea.
Tensions between residents, workers and oil giant BP will be included, as well as how, in order to solve the housing crisis, a pair of cruise liners were drafted in to house workers.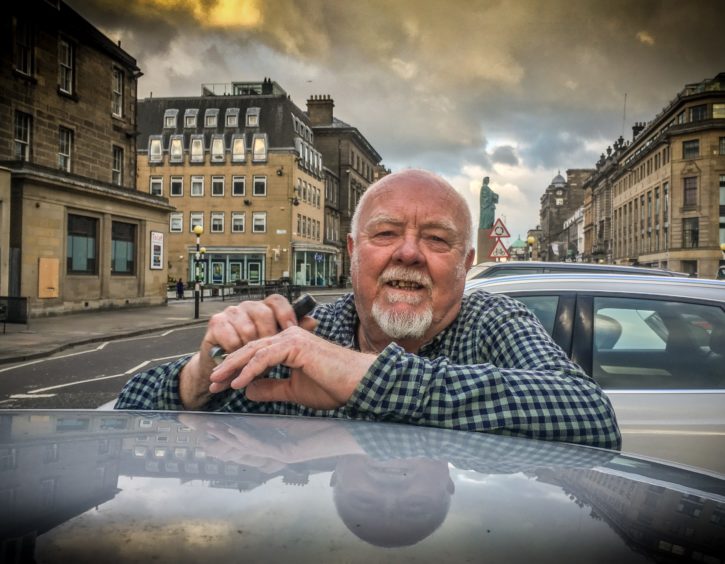 At the heart of it is the story of the engineering marvel, the creation of Highland One and Highland Two – the jackets for two of the Forties field platforms, said to be roughly three-times the size of the Tower Bridge in London.
Mr Coutts said: "It just injected life into it. A lot of the Highlanders who got a job there couldn't believe their luck. It was £45 a week – they were on £12 a week most of them. There was just an injection of cash; people could have holidays, buy a house. It just changed everything."
He recalled a recent conversation with former broadcaster and "Voice of the Highlands", Iain MacDonald.
"I was talking to him the other day and he said when Highland 1 and Highland 2, which were the first two that were the first to come out, it was just awe-inspiring", Mr Coutts said.
"It was like the Apollo launch. Nobody had ever seen anything like it."
Mr Coutts and his TV production company Scotch! are now seeking "characters" and stories to feature in the documentary about the Highlands oil boom.
Covid-secure filming is taking place in February, with the film being submitted to the BBC in April, to be broadcast at a later date.
One person who has already spoken with them is SNP Dingwall councillor Margaret Paterson, who recalled how a pair of workers with nowhere to go had ended up staying in she and her husband's spare room for two years, rather than the two days original planned.
Such situations were typical while waiting for housing estates to be built, and the aforementioned cruise liners were drafted in, meanwhile the pub just 40 yards away "didn't get a brush for the floors, they used a shovel".
"There just wasn't the accommodation (for thousands of people). It was probably one of the first times people came into the highlands to work", Mr Coutts said.
The film will also touch on how the region has been linked to oil and gas in years since, and recent claims of it becoming an oil rig "graveyard".
Mr Coutts urged anyone with stories of Nigg or Hi-Fab between the early 70s and the early 80s to get in contact via email: nigg@scotch.ltd
He added: "It's kind of a cross-section of Highland life and it is a fascinating time. Obviously we're looking to meet people who have got the stories.
"It would be great if they felt they wanted to share their stories. Quite a few people are taking it quite seriously because they feel they want the story to be told truthfully, which is great."