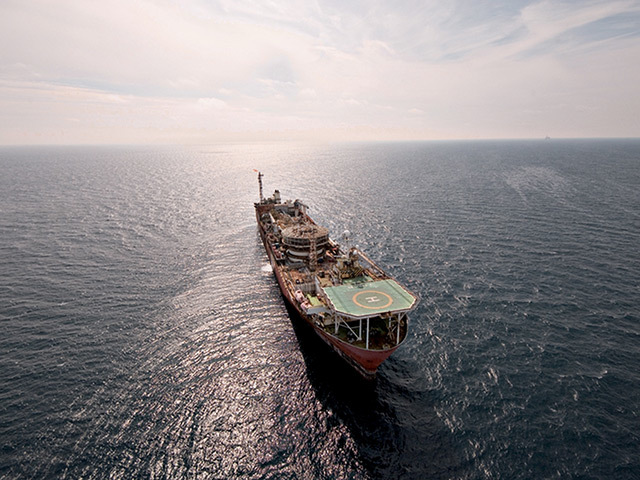 French giant Total has become the latest oil company to suffer a serious outbreak of Covid-19 on one of its UK North Sea facilities.
Total confirmed that 11 people had tested positive for the virus on board its Gryphon oil production vessel, 90 miles south-east of Shetland.
Oil and gas companies managed to put a lid on outbreaks offshore by the middle of last year, following an initial spike in cases in March and April.
But there are now signs that the worsening situation onshore – sparked by the appearance of new variants of the virus – is also being played out on oil rigs.
Earlier this week, cases were reported on Cnooc's Scott platform, while 14 crew members were put into quarantine on Premier Oil's Balmoral asset after a positive test.
Production on Ithaca's FPF-1 platform was shut down last week when Covid was detected in four workers. It was later confirmed that the total had risen to 17.
The latest statistics from industry body Oil and Gas UK (OGUK) showed 20 people with Covid symptoms were evacuated from North Sea platforms last week, the highest seven-day total since early March.
Trevor Stapleton, HSE director at OGUK, called for North Sea workers to be put next in line for receiving the vaccine, once the rollout for vulnerable groups and frontline NHS workers has been completed.
On the outbreak on Gryphon, Total's spokesman said the company tested all workers for Covid-19 before they flew offshore.
In light of the positive cases detected, the business is taking a series of steps to prevent the virus spreading further.
He said: "Total has taken a number of steps in response to a positive result for Covid-19 on the Gryphon FPSO (floating production, storage and offloading vessel).
"As a precautionary measure we have decided to re-test everyone on the facility, perform a deep clean and reduce the number of people on board to essential personnel only.
"Total tests everyone for Covid-19 before they are allowed fly to work offshore.
"Whilst no system can be 100% effective, our stringent approach to testing has so far successfully minimised the number of cases of Covid-19 at our work sites during the pandemic."