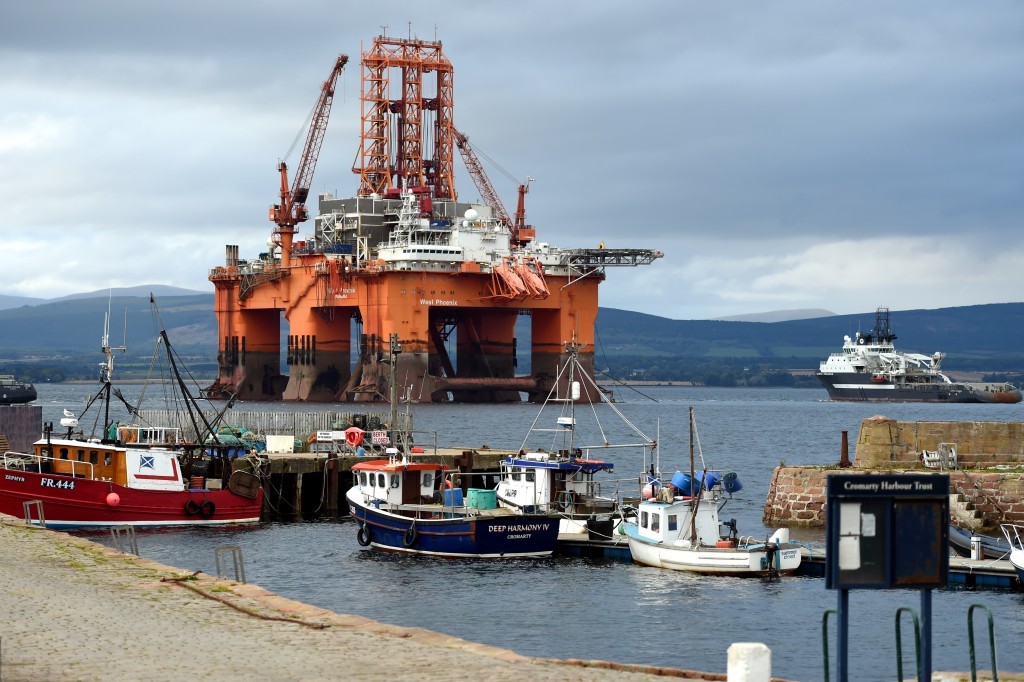 High-impact targets from Equinor and Shell have been named among the "wells to watch" for the UK North Sea in 2021 by Westwood Energy.
Exploration took a nose dive in 2020, but the OGA has given the "fairly optimistic" estimate of 6-18 exploration and 5-12 appraisal wells this year, with Westwood presenting its top picks.
The Equinor Tiger Lily east of Shetland and the Shell-operated Edinburgh in the Central North Sea are "high impact" wells, and are among what Westwood estimates will be 12 total UK exploration wells in 2021.
Meanwhile Pensacola, also from Shell, is a potential "play opener" in the Southern North Sea and could be a "company maker" for Deltic Energy who made the find and agreed a farm-out to Shell in 2019.
Dave Moseley, senior analyst at Westwood, gave a presentation on the trio this week, based on information provided by operating companies.
Equinor's Tiger Lily, east of Shetland, is understood to have mean pre-drill estimated resources of 100million barrels of oil equivalent.
He said: "Tiger Lily is a continuation of (Equinor's) strategy in the UK, which is targeting fairly material prospects in more underexplored regions. It follows on from wells such as Pip and Bigfoot."
Equinor drilled a failed nearby well in 2017, Jock Scott, which Mr Moseley said could be a "key risk" to Tiger Lily, or it may have helped the firm refine its strategy.
In the Central North Sea, operator Shell, along with partners DNO and Sprit Energy are targeting Edinburgh, where big recent discoveries like Glengorm and Isabella have been made.
"We've seen HPHT (high-pressure, high-temperature) plays in the Central Graben that have seen significant success – discoveries like Glengorm and Isabella in 2019 and 2020 show this, so there's potential for more success there".
There is "uncertainty" over the resources, with Maersk Oil estimating between 90 – 210million boe in 2015.
Moseley explained: "More recently, Faroe in 2018 suggested mean resources of around 175million barrels, with chances of geological success of 39%.
"So whichever way you look at it, it's a big target in quite a mature region."
Further south, Pensacola is targeting P50 (best estimate) resources of around 300billion cubic feet of gas in the untested Zechstein Reef.
"A discovery here could be a play opener for the UK and the first commercial gas discovery in the basin for over five years", Moseley said.
"A key risk at Pensacola is reservoir quality. And whilst the reef play has not been drilled offshore to date in the UK, there are several fields in Europe, including Poland."
Across the UK and Norway, up to 53 exploration wells could be drilled in 2021, Westwood said, targeting unrisked resources of nearly 4billion barrels.
Of that, 12 wells would be in the UK, though there is also potential for important appraisal work to go on.
Moseley added: This is very much focussed on exploration. There are a number of key appraisal wells, including Isabella and Glengorm in the UK, and Liatarnet in Norway and all of these have potential to prove high-impact discoveries."
Recommended for you

Hot plays: Four upcoming UK North Sea exploration targets