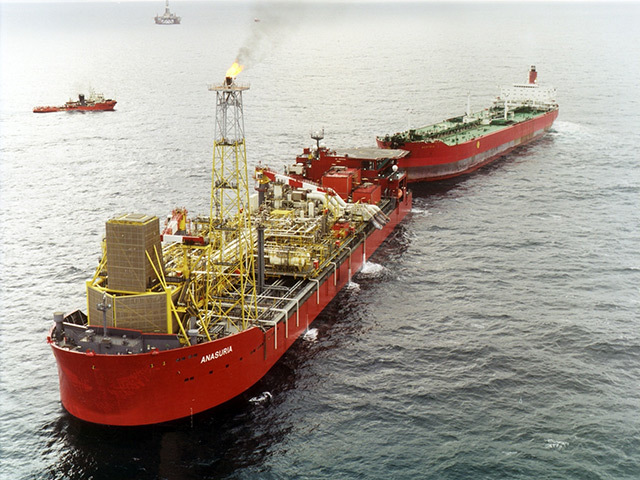 Hibiscus Petroleum has said it has now entered into "exclusivity arrangements" on an FPSO for its Marigold project in the North Sea.
Anasuria Hibiscus UK (AHUK), a subsidiary of the Malaysian firm, has provided an operational update on the Oil and Gas Authority (OGA) website.
After submitting a field development plan in December, "AHUK has entered into exclusivity arrangements for the provision of an FPSO", it said, but provided no further details on the other parties.
The Marigold project, which also includes the oil-bearing Sunflower field, is thought to contain 60million barrels of oil and lies around 155 miles north-east of Aberdeen.
The Voyageur Spirit FPSO has been linked with Marigold, having previously served the Premier Oil Huntington field.
Former owner Teekay said last February it had hoped to stem job losses through moving the vessel to the AHUK development.
Voyageur Spirit, now owned by Altera Infrastructure, arrived at Kishorn port in summer for refurbishment, where it remains.
Other vessels have recently been put out of work due to fields coming to the end of their lives recently, such as the EnQuest Producer and the Petrojarl Banff, though the latter is marked for decommissioning.
In December, United Oil and Gas, which is receiving payments for its Crown discovery bought by Hibiscus, said AHUK was targeting a March sanction date for Marigold.
Marigold is initially planned as a three-well project but may later add additional wells, such as from the Ithaca Energy Yeoman discovery.
Back in April, Ithaca acquired a North Sea licence containing the Yeoman discovery and the southern part of Hibiscus Petroleum's Marigold discovery from Total E&P UK.
Anasuria Hibiscus said it would "seek to agree the development of the Yeoman field with Ithaca over a Marigold hub".
The FPSO would also serve the Crown and Kildrummy discoveries owned by Hibiscus.
"Major components of project execution will commence in 2021", the firm said, "provided that the business environment has stabilised.
In June, the Malaysian firm said it planned to push ahead with it in 2021, but asked contractors for "long validity periods" to avoid the need to re-bid "should project execution be delayed due to unfavourable business conditions".
Hibiscus' other UK North Sea interests are in the Anasuria Cluster, 110 miles east of Aberdeen, comprised of the Teal, Teal South, Guillemot and Cook fields, which produce to the Anasuria FPSO.
Recommended for you

Interview: Anasuria on 'exciting' first year as North Sea duty holder