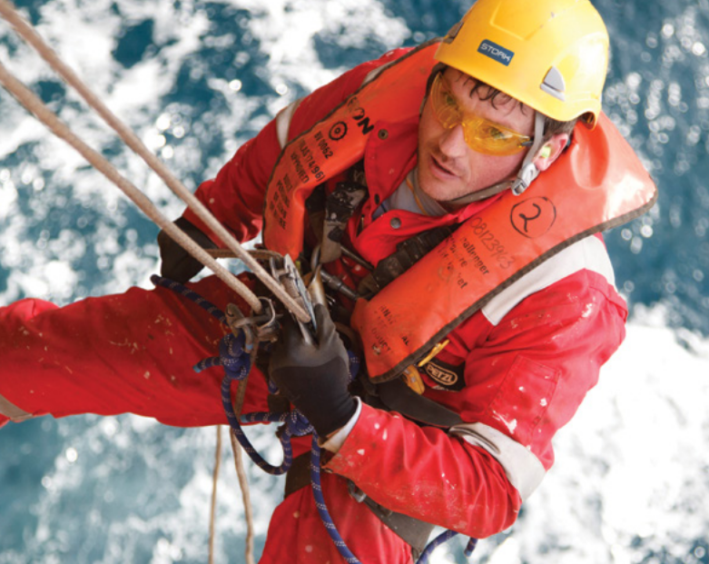 Energy service firm Stork has become the latest company to pledge its support for a newly-drafted collective bargaining deal for North Sea workers.
Thirteen other firms committed to signing the Energy Services Agreement (ESA) earlier this week.
The Unite, GMB and RMT unions have launched a survey seeking their members' views on the pact.
If the feedback is positive, employers and unions will formally sign the ESA.
It would cover the terms and conditions of about 7,000 people, including 700 at Stork, which is being put up for sale by its Texas-based parent Fluor.
The other signatories are Aker Solutions, Altera, Brand, Kaefer, Muehlhan, Navitas, ODE, Oleochem, Petrofac, Ponticelli, Semco Maritime, Wood and Worley.
Unite said "pressure" was growing on other contractors to join the agreement.
Unite regional officer John Boland said "There is growing momentum behind the ground breaking Energy Services Agreement. We are pleased that Stork has now decided to join thirteen other offshore contractors in the new collective agreement which was established this week.
"Unite hopes that other companies, yet to join, will see the obvious benefits and merits of being part of an alliance between trade unions and industry which improves the standards and conditions across the offshore sector.
"Ultimately, our members will have to endorse the new agreement but it is one with growing support including from Stork which means we can recommend this to our members."
The ESA is a replacement for the Offshore Contractors' Partnership Agreement (OCPA), which was dissolved at the end of 2020.
The OCPA, which set minimum rates of pay and standards for employees, had been negotiated by the Offshore Contractors' Association and unions since 1995.
Signatories decided about a year ago that the agreement should be scrapped.
They felt it was outdated, convoluted and put them at a disadvantage to rivals who didn't adhere to it.
But they agreed to hammer out a new deal, the ESA, which has taken 13 months to develop.
Recommended for you

The Energy Voice guide to North Sea strike action