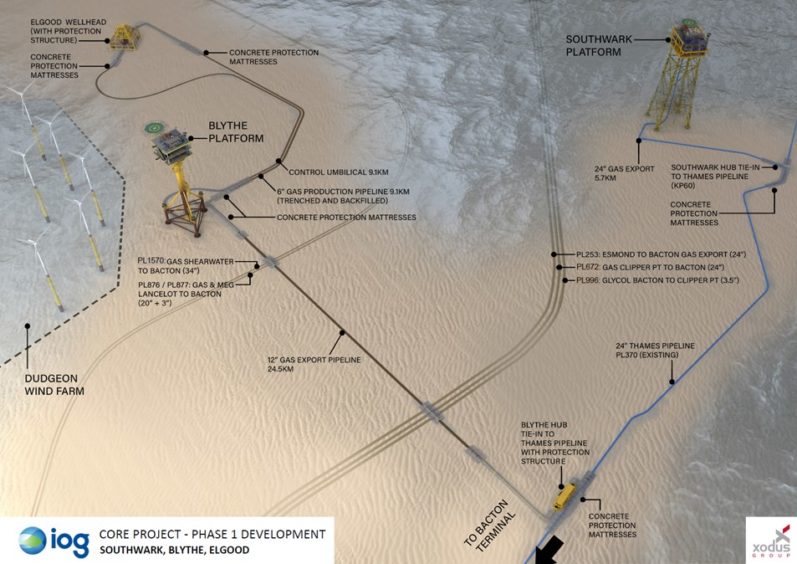 Independent Oil and Gas (IOG) has hired an experienced North Sea project manager and military man as its new chief operating officer (COO).
David Gibson's appointment by London-listed IOG means Rupert Newall can step away from the interim project director post and continue in his permanent role of chief financial officer.
Mr Gibson most recently worked for Aberdeen-headquartered Ithaca Energy.
He helped Ithaca integrate the portfolio of North Sea assets it bought from US oil major Chevron in 2019.
Mr Gibson's career began with the Royal Air Force, with whom he spent a decade.
He then moved into the energy industry, initially with large service companies, before working for operators Marathon Oil and Taqa.
Mr Gibson has built up a track record of developing and executing business plans and facilitating safe, environmentally responsible and economically sustainable operations.
He is currently working remotely in Aberdeen, but will eventually join IOG's team in London.
IOG is intent on delivering first gas from phase one of its core project, which entails the development of Southwark, Blythe and Elgood fields in the southern North Sea in the third quarter of 2021.
Chief executive Andrew Hockey said: "We are delighted to welcome David to lead the operating team at IOG where he will be a key contributor in successfully delivering on our ambition to be a safe, efficient, low-carbon developer and producer of high-value gas. In so doing he will build on strong existing foundations and I thank our CFO Rupert Newall for fulfilling the interim project director role very effectively over recent months.
"David joins the company at an exciting time with Phase 1 construction in full swing and development drilling expected to start in around two months, targeting first gas in Q3 this year.
"Supported by an excellent team already in place across all disciplines, David will be able to hit the ground running and I have no doubt he will have a very positive impact across our business."