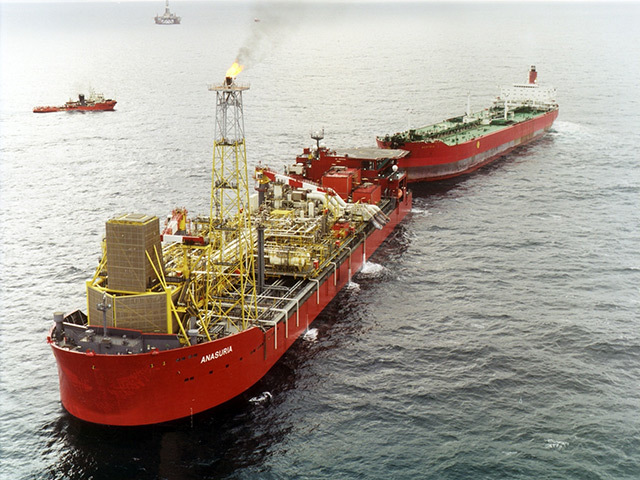 Malaysian IT and energy sector service provider Dagang Nexchange (DNeX) has reached a deal to take its shareholding in North Sea minnow Ping Petroleum to 90%.
DNeX currently holds 30% of Ping, which has an office in Aberdeen and a 50% stake in the Anasuria Operating Company (AOC), a joint venture with fellow Malaysian firm Hibiscus Petroleum.
DNeX said it would buy a further 60% of Ping for $78 million through its DNeX Energy subsidiary, with the deal expected to go through by the end of the second quarter of 2021.
It will fund the acquisition with $40.95m of cash and the issuance of new ordinary shares in DNeX for the remaining $37.05m.
DNeX managing director Dato'Sri Syed Zainal Abidin Syed Mohamed Tahir said: "Ping has proven to be a strategic fit with DNeX's Energy division and has contributed positively to the group's earnings over the past few years.
"Ping is a solid investment having been consistently profitable, generating positive operating cash flow, and is debt-free with a strong balance sheet.
"This transaction also supports DNeX's strategy to further establish its presence in the upstream oil and gas business, which can be progressively scaled up over time.
"We are pursuing a growth trajectory that is anchored on pursuing and capturing quality assets at attractive prices during the current downturn and riding on the upturn in the coming years.
"We are seeing early signs of macro recovery of demand amidst supply discipline, which has resulted in rising Brent crude prices."
Ping recorded revenue of $47.7m and profit after tax of $2.5m during the 12 months to June 30 2020.
AOC operates the Anasuria cluster of fields in the central North Sea, 110 miles east of Aberdeen.
The cluster comprises the Teal, Teal South, Guillemot and Cook fields, which produce to the Anasuria floating production offloading and storage vessel.
Ping and Hibiscus joined forces to buy their stakes in those assets from Shell and ExxonMobil in 2016 for close to £70m.
Ping's interests outside the Anasuria cluster include the Avalon development, also in the central North Sea.
Avalon is expected to be developed as a tieback to an existing platform.
Ping operates and owns 50% of Avalon, with Summit Exploration and Production its sole partner.
A final investment decision is expected in the second quarter of 2021, according to Ping's latest accounts.
DNeX's managing director added: "Being a small and nimble operator, Ping has demonstrated its ability to extract greater value through a more targeted approach by focusing on increasing production uptime, enhancing production capacities and lowering operating cost.
"Ping has successfully kept and continues to reduce operating costs to below $20 per barrel to ensure the company remains profitable and generate a positive operating cashflow despite the soft and volatile market conditions.
"Ping's focus in the near term will be to unlock its untapped potential and maximise economic value from its asset portfolio.
"There is opportunity to further improve Ping's production output by rejuvenating existing wells to monetise economically attractive reserves in the Anasuria Cluster.
"It is estimated that the Anasuria cluster has proved and probable reserve of approximately 26.6 million barrels of oil equivalent."
Recommended for you

Energy drives quarterly profit at Ping owner DNex