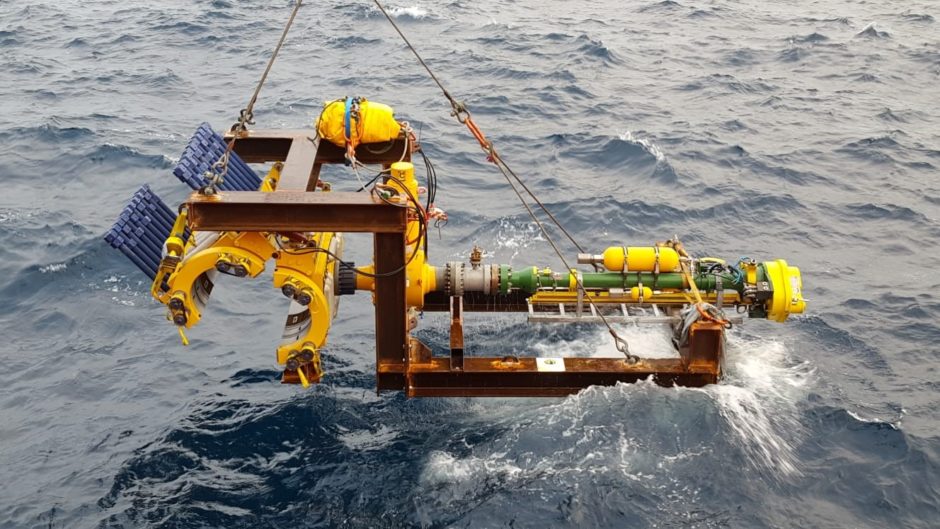 STATS Group's expertise in isolation projects, extending asset life and the decommissioning of pipeline infrastructure, was on show this week at a Virtual Tech Showcase hosted by Energy Voice.
During the Subsea Session, Director of Sales, Ron James, presented a case study of a STATS project in the Tyra gas field offshore Denmark, which is being redeveloped in a $3.4bn project to extend the field's operational life by at least 25 years.
Over the course of that last 30 years (Tyra achieved first gas in 1984), subsidence of the field's chalk reservoir led to the sinking of the platforms by approximately 5 metres, reducing the air gap between the platform decks and the sea.
Operated by the (Danish Underground Consortium (DUC), the existing facilities are being modified, new infrastructure constructed and obsolete equipment and infrastructure is being removed and decommissioned.
In order that Tyra's Southern field could continue production during shutdown, a new 26" bypass pipeline was installed, connecting the facilities to the Dutch North Sea sector.
Ron James said: "The safe and efficient installation of the export pipeline to facilitate bypass to a newly installed valve skid was completed using a double-block isolation of the 26" subsea pipeline using STATS' Remote Tecno Plug (RTP)."
During the Tyra shutdown fuel gas to Gorm was supplied via a new 8" pipeline, which was tied into the subsea pipeline using a STATS Mechanical Hot Tap Fitting and SureTap Hot Tapping Machine.
The RTP provided a safe, fully-proven double block isolation from the pressurised 26" gas pipeline (99km, 85bar) – so containment could be safely broken – and allowing a tie-in operation.
Upon completion of the tie-in and leak testing, the RTP was unset and the new 3.5km pipeline section was dewatered by propelling the TecnoPlug and both Bi-Di pigs into a temporary receiver connected to the new subsea valve skid.
Mr James added: "It was an interesting project in which STATS was able to deploy our proven technologies so that the client could decommission certain assets, while the pipeline remained active and gas production was maintained.
"This was an excellent example of how pipeline production can be maintained while pipelines are tied into or decommissioned from existing infrastructure.
"Our capability extends over the entire lifecycle of hydrocarbon assets, from ongoing maintenance, assisting with extending the life of assets as in the Tyra project, and through to decommissioning and on to energy transition."
Recommended for you

STATS Group adds more feet on the ground in Middle East