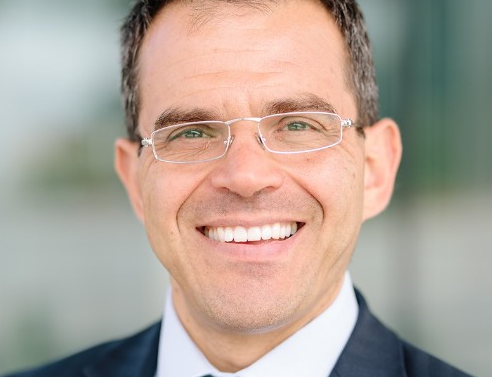 NEO Energy plans to continue its growth spurt after announcing a billion-dollar deal to acquire ExxonMobil assets in the North Sea.
CEO Russell Alton highlighted that the firm will become the fifth largest producer once that acquisition is completed later this year, producing 70,000 barrels of oil equivalent per day (boepd)
But the Aberdeen-based company, backed by private equity group HitecVision, is setting its sights higher: aiming for around 120,000 barrels per day by 2023.
That would see it gaining on the likes of BP and Shell in terms of daily production for the UK, with Total and the merged Chrysaor-Premier Oil out on top.
Mr Alton said: "We set ourselves the ambition of 120,000 barrels per day by 2023 just to give a sketch on the fact that we want to growth further from here, both organically and inorganically
"We think this is a good step in the right direction to bring a large-producing asset base with development potential."
NEO currently produces around 30,000 boepd following a deal for a package of Total assets in August.
This new Exxon deal gives NEO stakes in several main operating hubs, including Total's Elgin-Franklin and Shell's Shearwater and Gannet.
The immediate "organic" growth will come from NEO taking Exxon's 50% stake in the Penguins redevelopment, helping take production from its portfolio to 80,000 boepd.
"I'd also highlight the Gannet and Shearwater clusters, around them there is quite a lot of infill opportunity", Mr Alton added.
"They may not necessarily be of the scale of Penguins as a redevelopment asset, but certainly a lot of potential to increase the longevity of the UKCS through the transaction."
Backer HitecVision said yesterday "more acquisitions and, where appropriate, mergers" would be on the cards in order to find that extra 40,000 barrels in the coming years.
Mr Alton said: "We'll be producing 70,000 bpd following this transaction; we put a statement out there saying we'd like to get to 120,000 by 2023.
"We certainly see a good opportunity set in the UK to build a larger-scale portfolio and we're well-funded by Hitec and the core banks that we work with.
"So it is certainly our intent to continue trying to look for opportunities that fit our strategy, our competence and our capability."
NEO Energy also has an eye on growth from its current portfolio, with infill drilling at the CNOOC operated Golden Eagle asset and "a lot of investment" in the Global Producer FPSO bought from Total.
Mr Alton added: "To me it is a very exciting opportunity and with a good suite of focussed operators the UK can have a long and rich future."
Recommended for you

Eni confirms start up at Coral Sul, with BP to profit on LNG sales